Last Updated on May 10, 2023 by Muisc Pro Editorial Team
When it comes to convenient and quality sound, every home, office, or studio needs a Bluetooth speaker. The best Bluetooth speakers incorporate the latest sound technology with cutting edge Bluetooth capabilities, so you can control every aspect of your listening from the palm of your hand. Connect your Bluetooth speakers to your mobile device for easy streaming of music, volume control and skipping tracks, wherever you are in the room. Some even now work with voice control!
Bluetooth speakers aren't just for indoors. Your Bluetooth speaker can travel with you to be the perfect summer companion. It will provide the soundtrack for BBQ's, beach days, parties and more.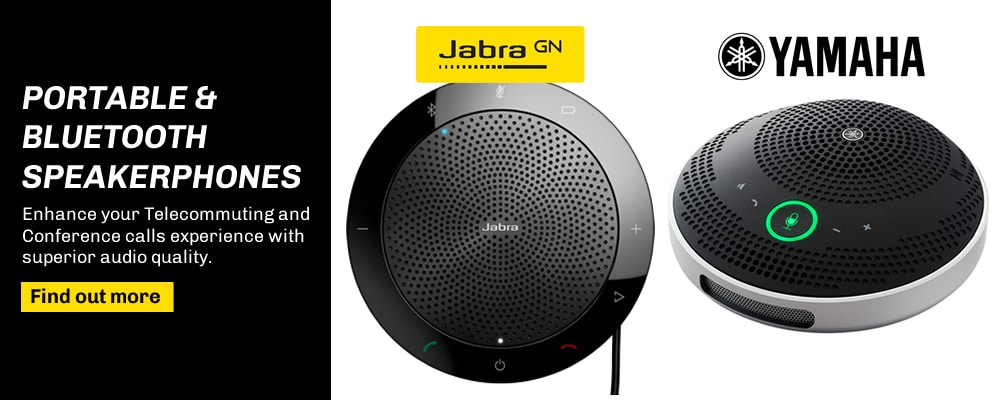 We know that there are so many Bluetooth speakers on the market these days, it can be hard to decide which is best for you. Some speakers are built with durability in mind, and are therefore good to travel. Some are even waterproof for use by the pool.
Others, however, aren't suitable for use outdoors, and are instead made to look elegant and compliment your home décor. Some people like to connect two speakers together for greater sound capabilities. Battery life, sound quality and design are also important features to consider.
It is important to know what you are looking for. So, to help you narrow down your options, we have gathered our top 17 Best Portable Bluetooth speakers in 2020.
1. Best Bluetooth Speaker: Sonos Move
Two digital Class-D amplifiers.
IP56 protection for protection against dust particles and splashes.
One mid range woofer for mid range vocals and deep bass.
Smart voice capture microphone for voice commands.
WiFi for home use, and Bluetooth for everywhere else.
Excellent for use outdoors.
10 hours battery per charge.
The Sonos Move is a portable battery powered speaker that is so durable you can take it with you anywhere. It is weather proof and drop resistant for use outdoors, whether that is by the pool, in the bush, or simply the backyward.
The Move is equipped with Apple Play 2 for easy pairing to your devices, and has voice control capabilities via Amazon Alexa. All this makes the Sonos Move the perfect home, or on the go, sound companion. A great all rounder.
2. Best Waterproof Bluetooth Speaker: Ultimate Ears Wonderboom 2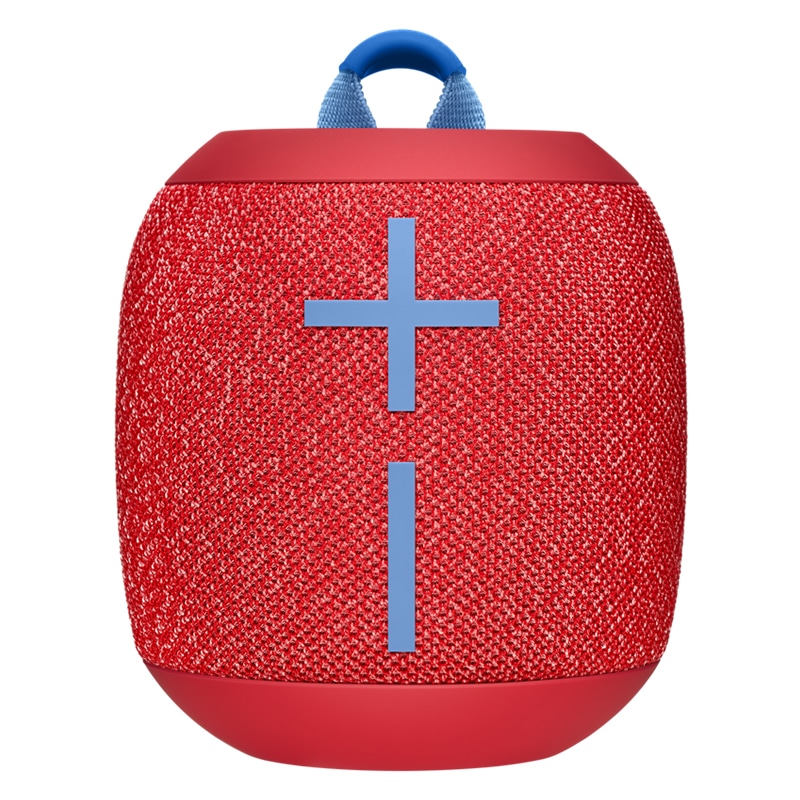 360 degree bright balanced sound.
Water and dust proof with IP67 rating
13 hours of play on a single charge.
Sleek and attractive cylindrical design.
Compatible with all devices that support Bluetooth.
Connect up to two sources wirelessly with a mobile range of 100 feet.
Drop proof from up to five feet.
Ability to link 2 speakers together to form the true wireless stereo speaker
The Ultimate Ears Wonderboom 2 is the answer to your summer sonic dreams. If you plan to spend your hours pool side chilling or partying, or down at the beach, then this is the speaker for you.
The Wonderboom 2 is a super portable Bluetooth speaker that is completely waterproof. Don't let moisture and splashes spoil your vibes. Not only is it extremely convenient, but it also boasts big and beautiful bass power.
Grab this audio pal and hit the beach today! With 10 hours of battery life you can groove all day long.
3. Best Sounding Bluetooth Speaker: Klipsch Groove Portable Bluetooth Speaker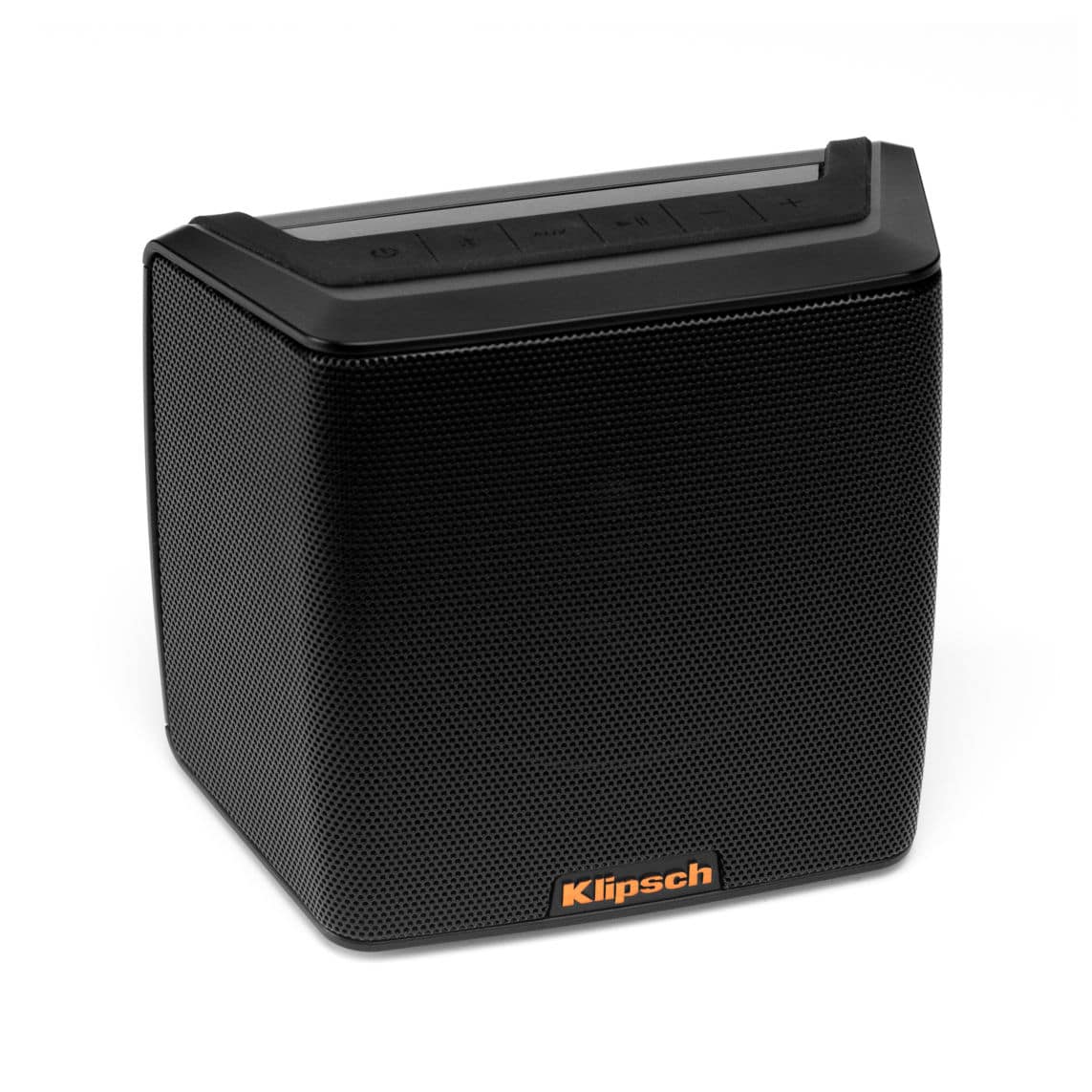 Deep base and Crisp Highs
Up to 8 Hours of Playtime
Splash resistant with IPX4 rating
Strong durable design
One of our absolute favourite offerings is the Klipsch Groove portable Bluetooth speaker. It combines convenience with exceptional output. Not to mention the price is right. It will give you 8 hours of battery life, is splash resistant and delivers crisp, clear, unmuffled sound – even outdoors.
The 3" full range high excursion driver and dual side firing passive bass radiators ensure perfectly balanced highs and lows. An A+ choice.
4. Best Portable Bluetooth Speaker: JBL Clip 3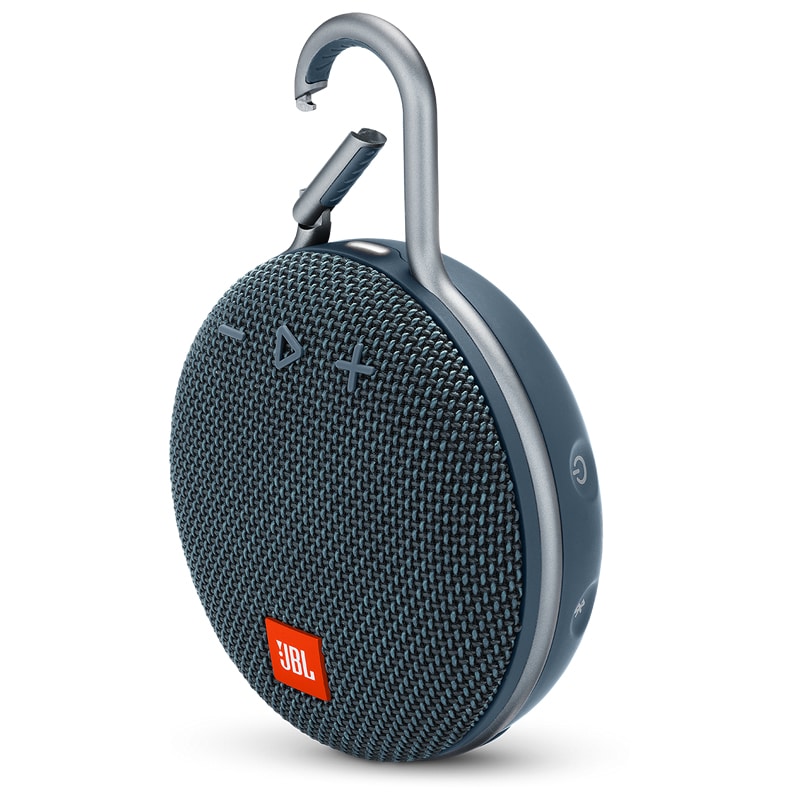 Stream from your phone or tablet.
Clip and play onto your belt or backpack with the integrated carabiner.
Noise and echo cancelling speaker phone technology with the press of a button.
Unrivalled sound for its class and size.
10 hours of playtime per charge.
IPXL 7 waterproof.
Durable design.
Sometimes good things come in small and compact packages, and that is certainly the case with the JBL Clip 3. With this portable Bluetooth speaker you get the perfect balance between features and portability.
This pint-sized powerhouse is small enough to clip on to your belt loop for super sound on the go thanks to the included caribiner. Take it hiking, to the beach, or on a climb. The options are endless. The improved durable material and strong rubber casing make this Bluetooth speaker fit for any adventure.
5. Best Bass Bluetooth Speaker: Sony XB22 EXTRA BASS Portable Bluetooth Speaker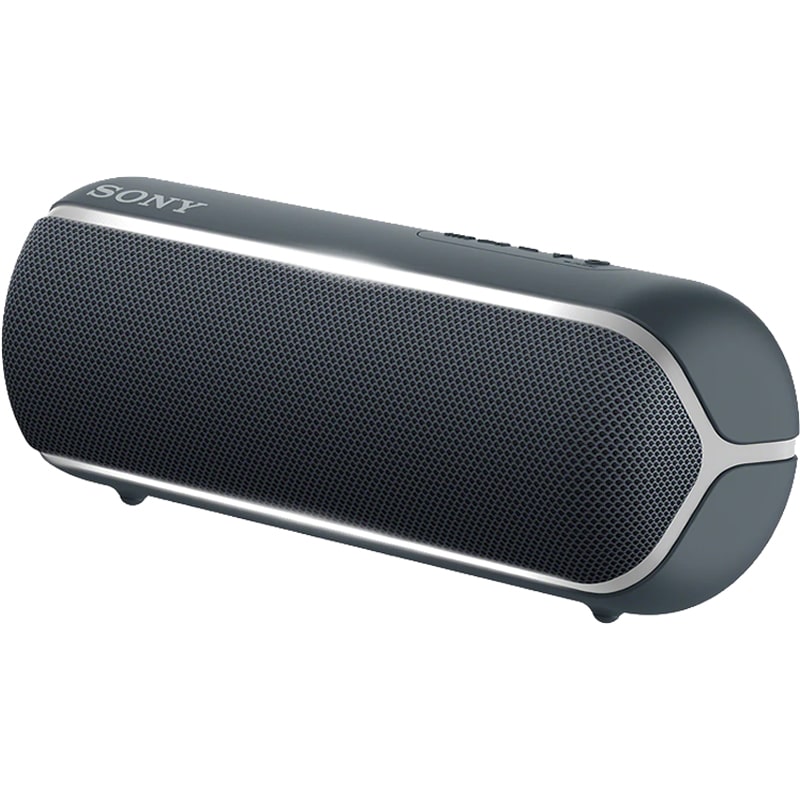 12 hours play on a single charge.
EXTRA BASS and LIVE SOUND preset buttons to hear your tracks like your at a concert.
Flashing lights that sync with the beat.
Connect up to 100 wireless speakers with the wireless Party Chain function.
Control with the Sony Centre app.
Totally dust proof and waterproof for use anywhere.
If you are all about that bass, then the SONY XB22 EXTRA BASS Portable Bluetooth Speaker is going to blow you away. Take the pulsing festival feeling with you anywhere with this powerful companion.
The dual 42mm speaker and Mica Reinforced Cellular (MRC) speaker cone guarantees full and rich sound. It also has flashing party lights and a super cool EXTRA BASS button – when you need a little extra oomph just press to enhance the low end and get a bass boost.
6. Best Budget Bluetooth Speaker: DOSS E-GO II Portable Bluetooth Speaker IPV6 Waterproof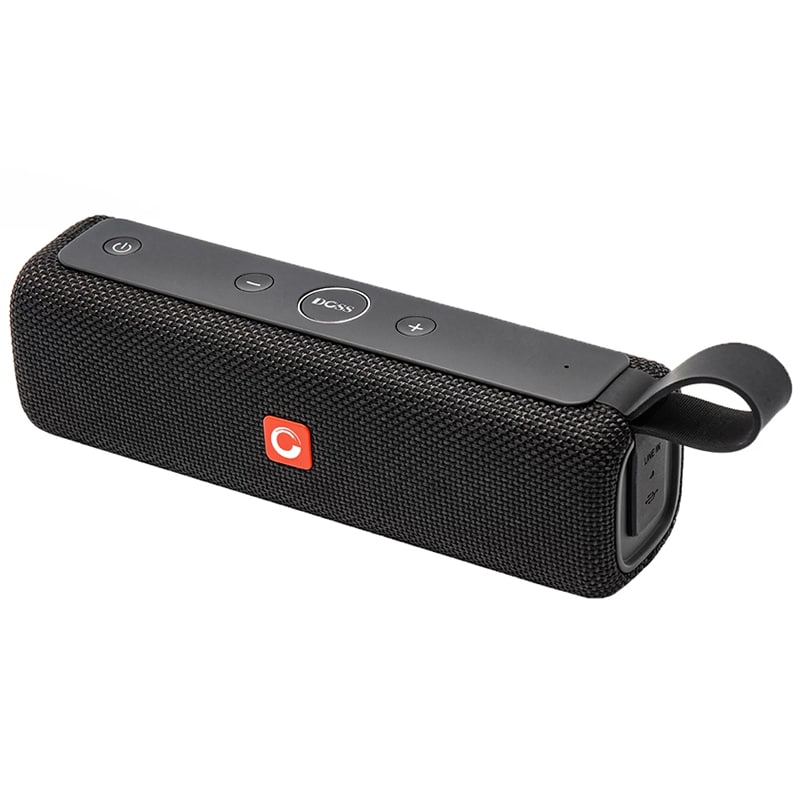 Durable slim line design.
IPX6 waterproof rating for outdoor use.
Textile fabric materials protect from dust and water.
Silicone housing for shock resitance.
Comes with built in microphone.
Stunning sound without distortion.
Bluetooth 4.0 capability to stream from your phone and devices.
Just because you want good quality sound everywhere you go doesn't mean you need to break the bank. The DOSS E-GO II portable Bluetooth speaker is an awesome low cost option.
This small speaker has a functional design that you can pack into a bag, and is splash proof to ward against water damage over the summer. It boasts good quality sound from a 12W stereo driver.
You get up to 12 hours play time, so no matter where you are, you can keep the party going all day or night. Great for those on a budget.
7. Best Outdoor Bluetooth Speaker: JBL Boombox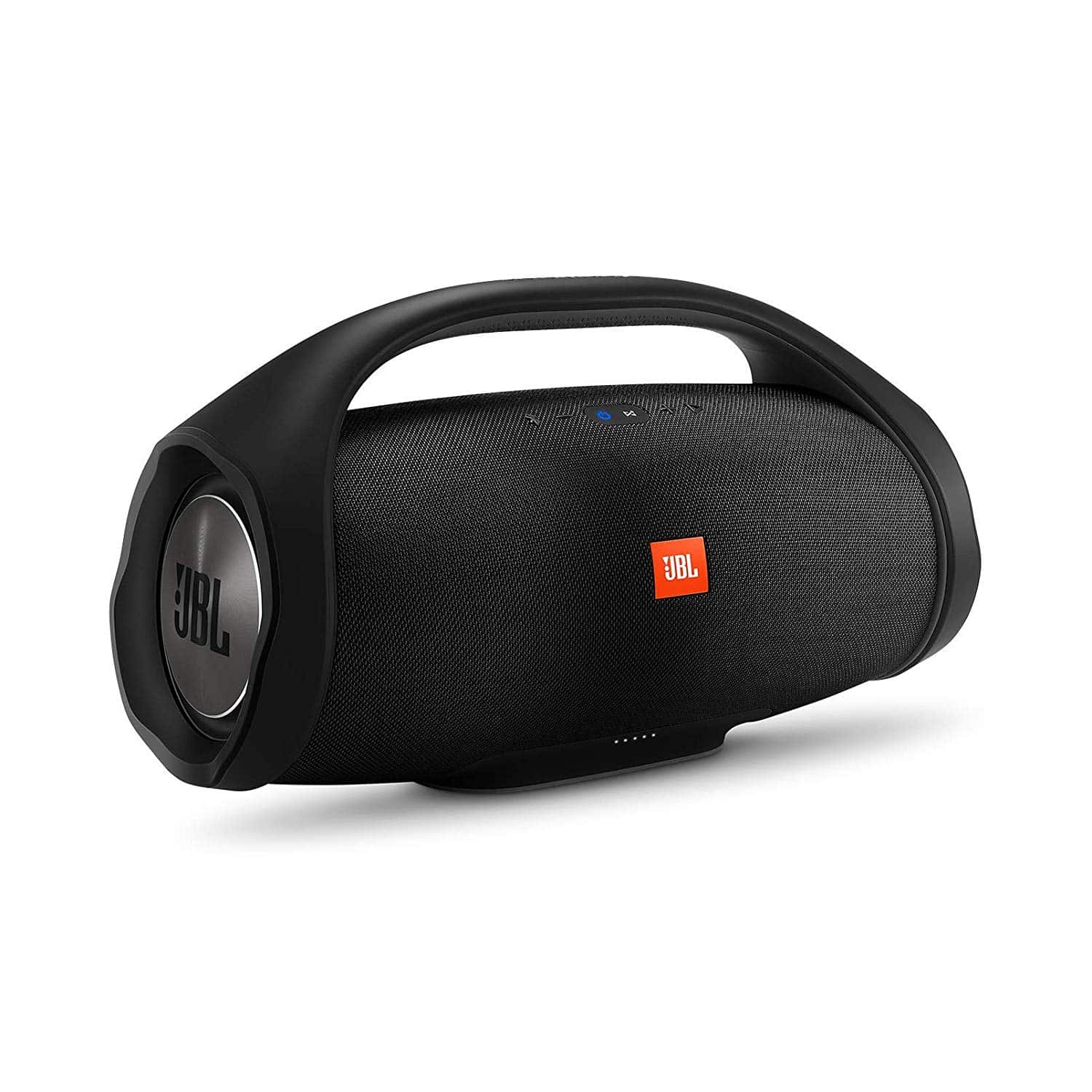 The JBL Boombox is the perfect Bluetooth speaker for taking with you. Maybe you love to party outdoors, or maybe you are an outdoor fitness instructor? This robust speaker comes in a protective casing, and is splash resistant. Not to mention it is light and easy to carry. Pair it with the JBL app for easy streaming and control straight from your phone or device.
8. Ultimate Ears MEGABOOM 3 Portable Waterproof Bluetooth Speaker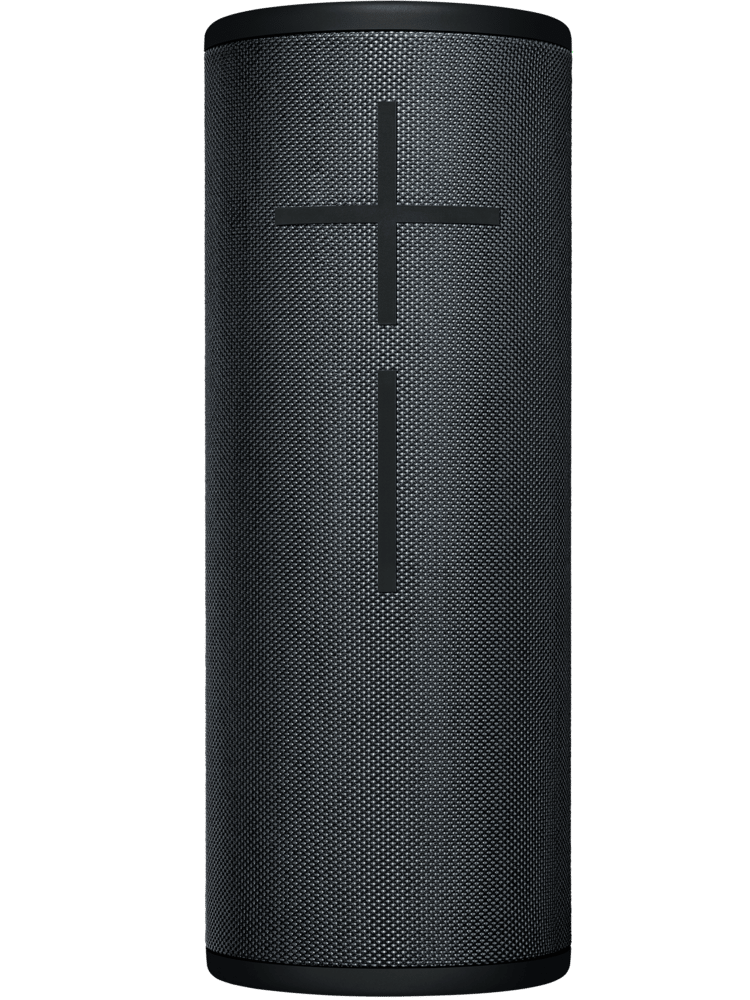 Are you a beachgoer, boating enthusiast, or poolside groover? Then the Ultimate Ears Megabook 3 deserves your attention. Here you get a waterproof Bluetooth speaker that is never going to let you down due to too much splishing and splashing. Unlike many competitors, the Megaboom is perfect for aquatic adventures. Pump your perfect summer tracks straight from your phone or device.
9. Bose SoundLink Revolve Bluetooth speaker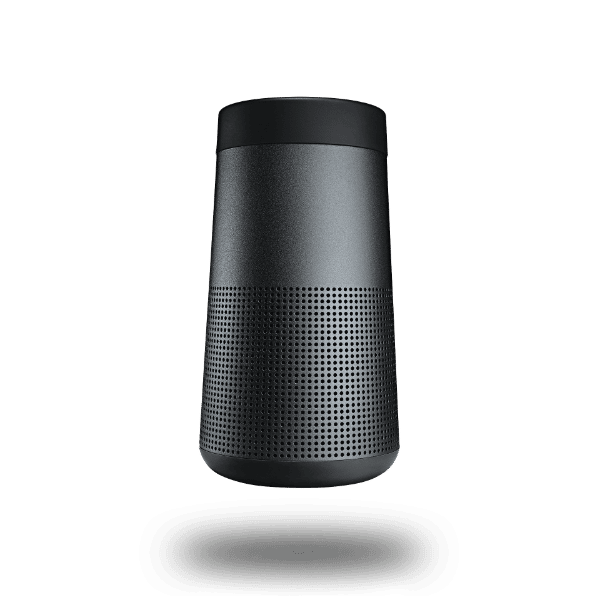 Bose are consistent sound leaders due to their premium quality outputs, and the SoundLink is no exception. Here you get a high performing portable speaker with water resistance and up to 12 hours of battery life. The reak highlight is that due to the cylindrical shape and internal configuration it delivers true 360 degree sound for uniform coverage wherever you are.
10. JBL Flip 4 Bluetooth Portable Stereo Speaker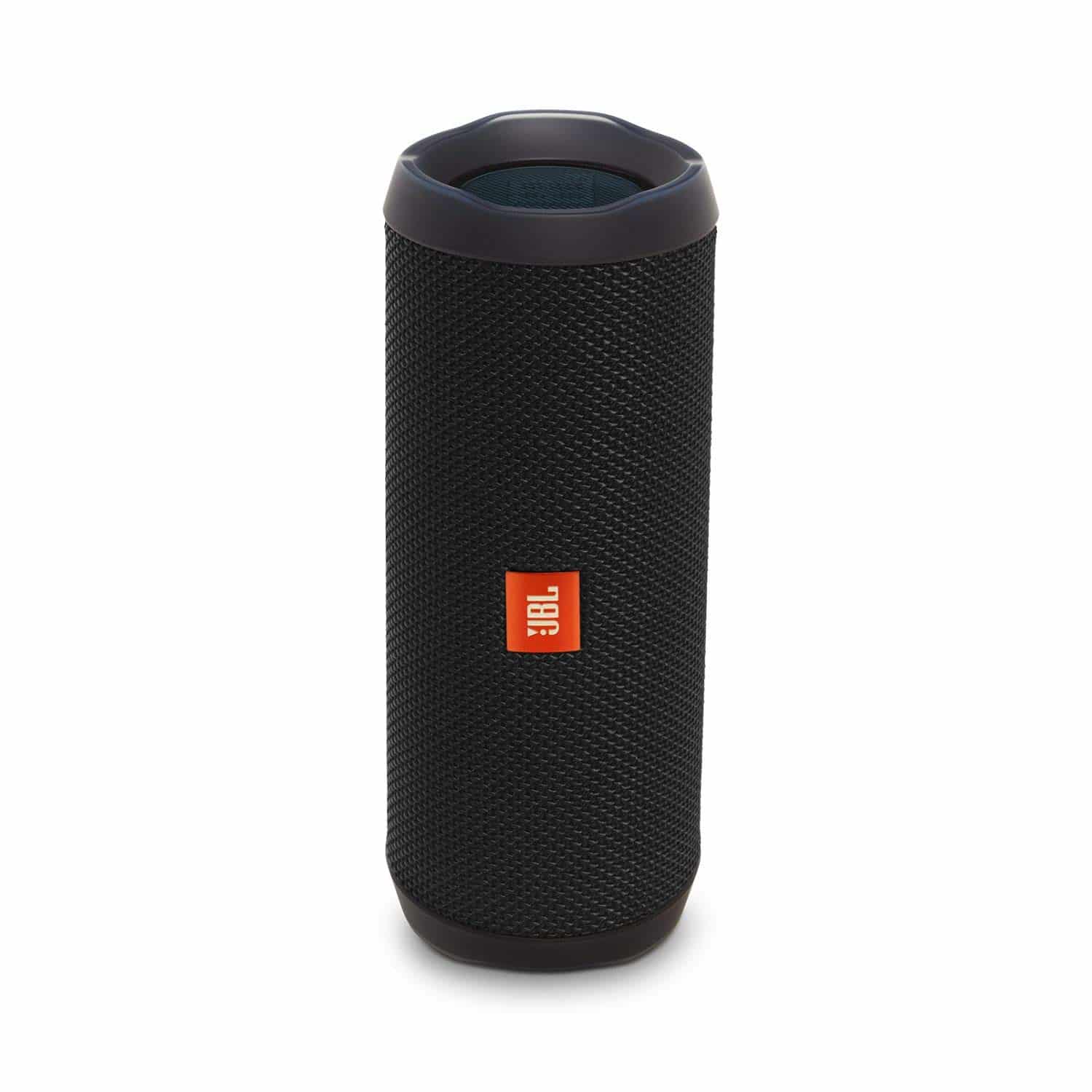 If you are looking for a compact offering that still boasts great sound, then look no further than the JBL Flip 4. This is great for those who don't need loads of decibels, and just want good music everywhere they go. Easily pop it in your backpack and be the life of the party. Simple pairing and control. It's a great no frills option.
11. OontZ Angle 3 (3rd Gen) – Bluetooth Portable Speaker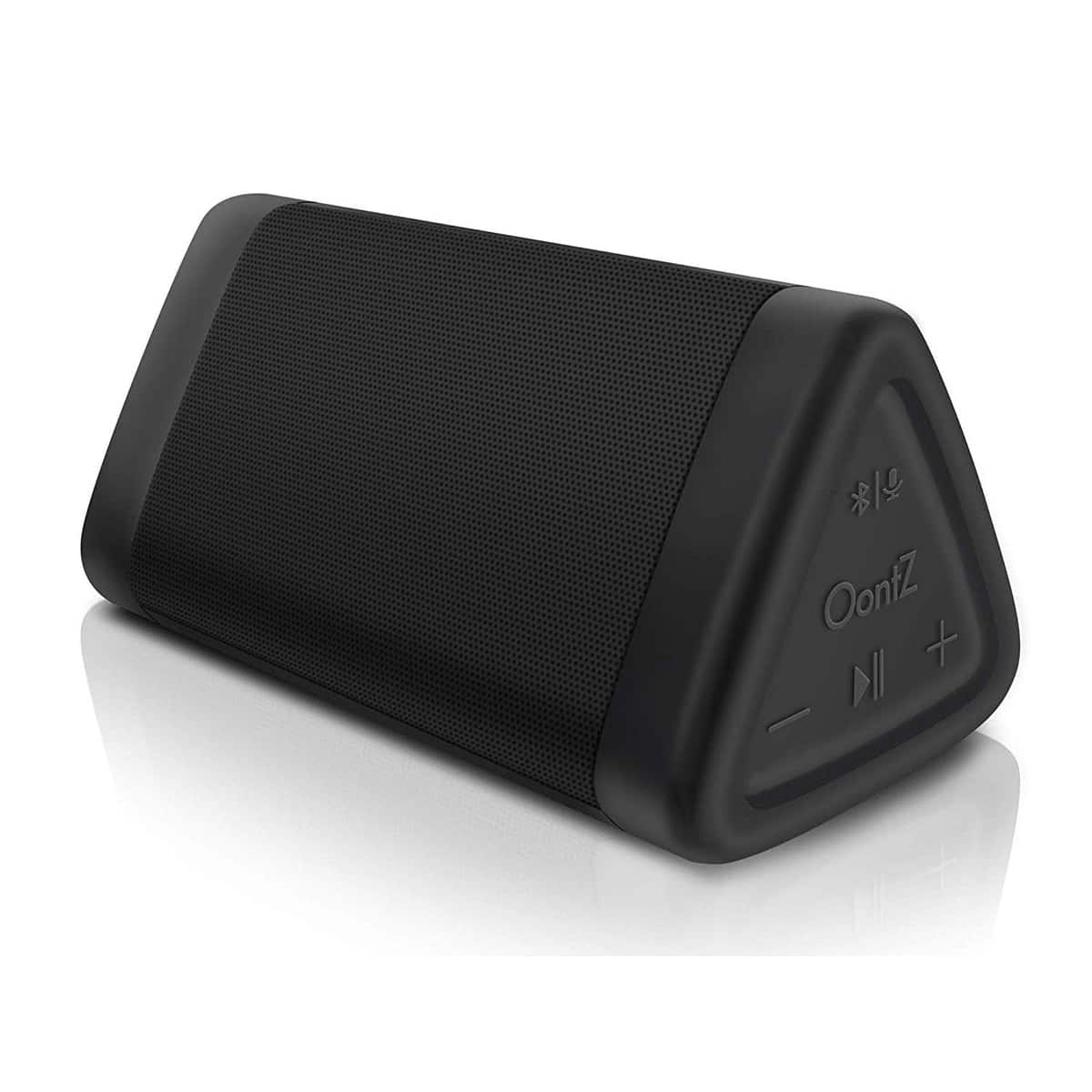 With OontZ's 3rd gen offering of the Angle, you get a whopping 100 foot Bluetooth range. That means this is a great choice for those who are operating across longer distances. With 14 hours of battery life, and distortion free sound even at maximum volume, there is lots to like in this sleek package.
12. OontZ Angle 3XL Ultra Portable Bluetooth Speaker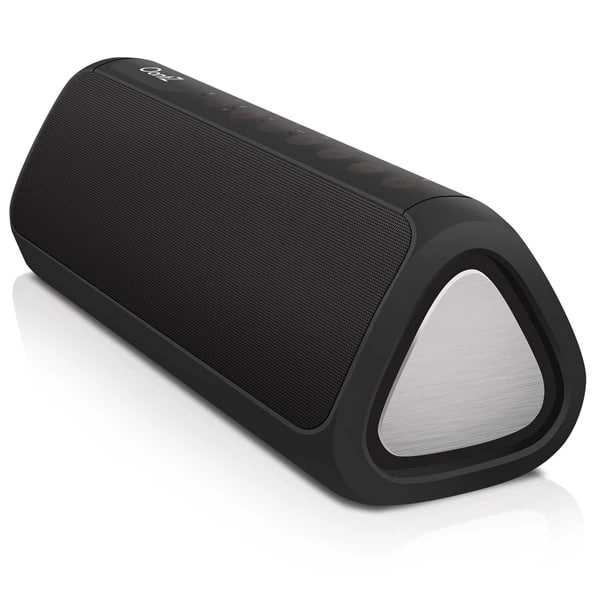 The OontZ 3XL is the big brother of the previous speaker. It boasts 24 watts of power for extra sound output, and still operates across the same 100 foot range. You can wirelessly connect to an additional OontZ 3XL speaker for even more sound – place one at opposite corners of the room or backyard for maximum coverage. It will give you 8 hours of life on a single charge.
13. Riva Concert Bluetooth Wireless Speaker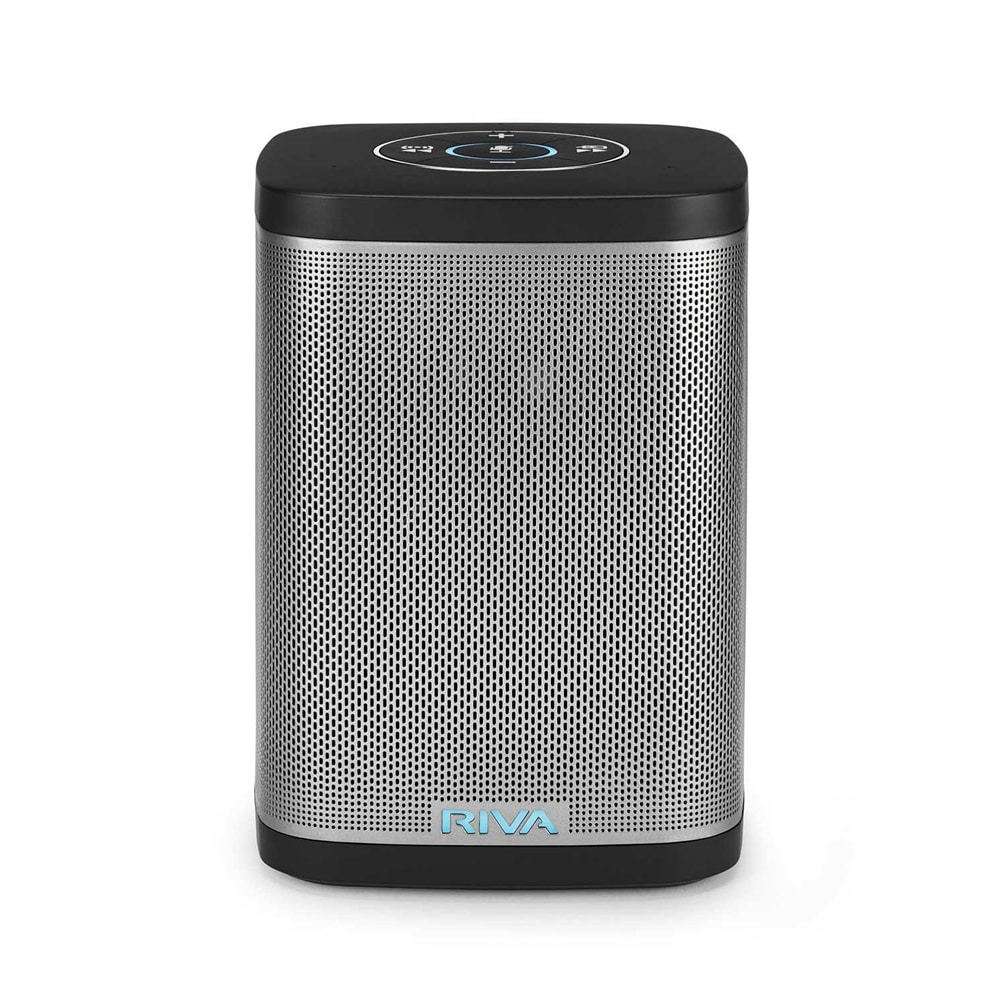 The Riva Concert truly does give concert quality sound from an impressive looking Bluetooth speaker. The silver grilles impress the eye, while RIVA's patented Trillium Audio technology pleases the ears.
Designed for indoor and outdoor use, this is a versatile speaker that will suit a wide range of users. With Alexa technology built in, you can use voice commands to control your music, ask the weather, manage other smart home devices and more.
14. Marshall Kilburn II Bluetooth Speaker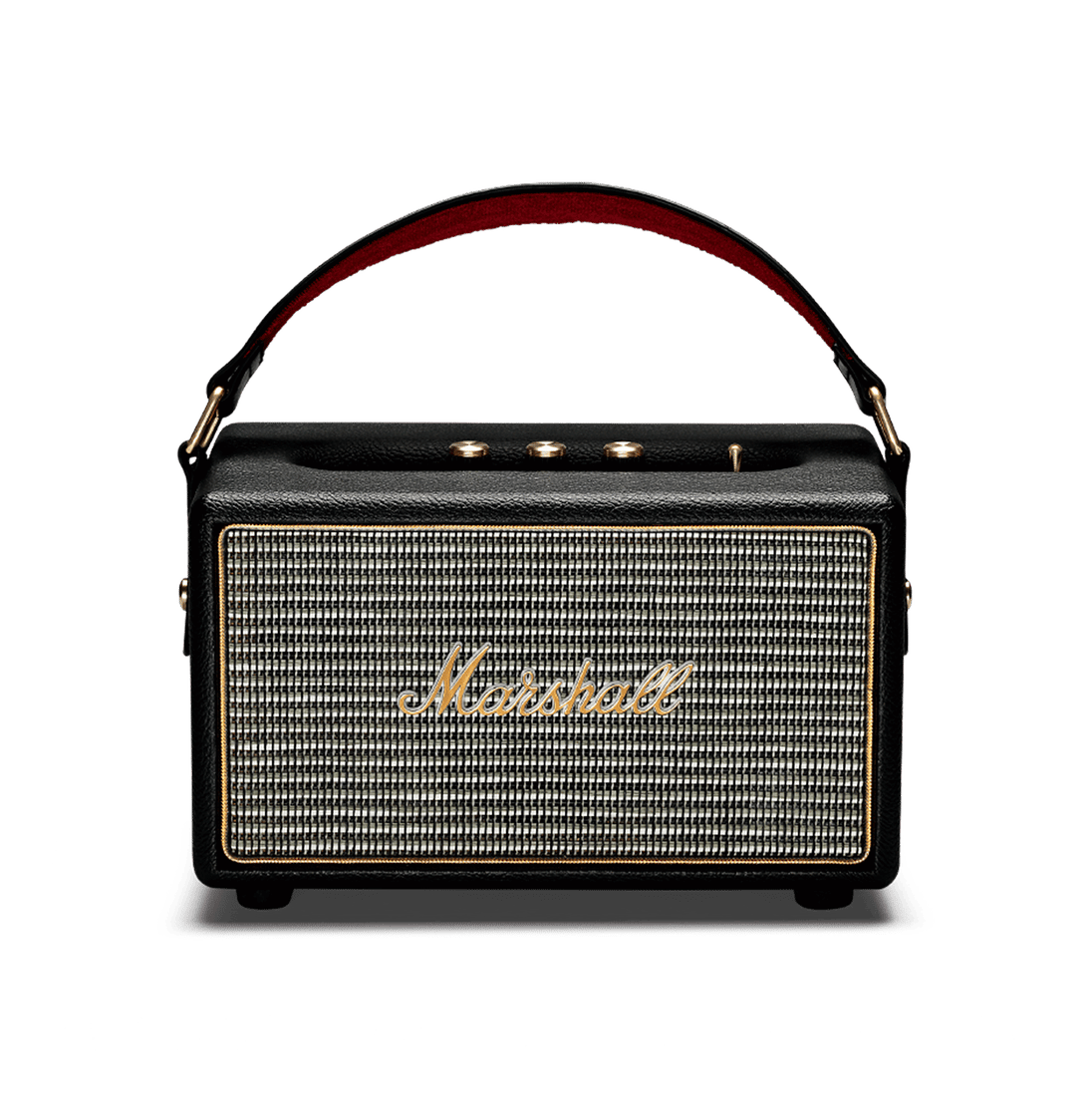 It is hard to overlook the Marshall Killburn II Bluetooth Speaker. Musos and music lovers will notice that this little powerhouse looks like a mini Marshall amp. It has a massive 20+ hours of playtime, and 36 watts of multi-directional sound that pushes the boundaries of its size class. Lots of customisation options for those who know what they want. A great portable option for music aficionados.
15. Klipsch The Three Wireless Speaker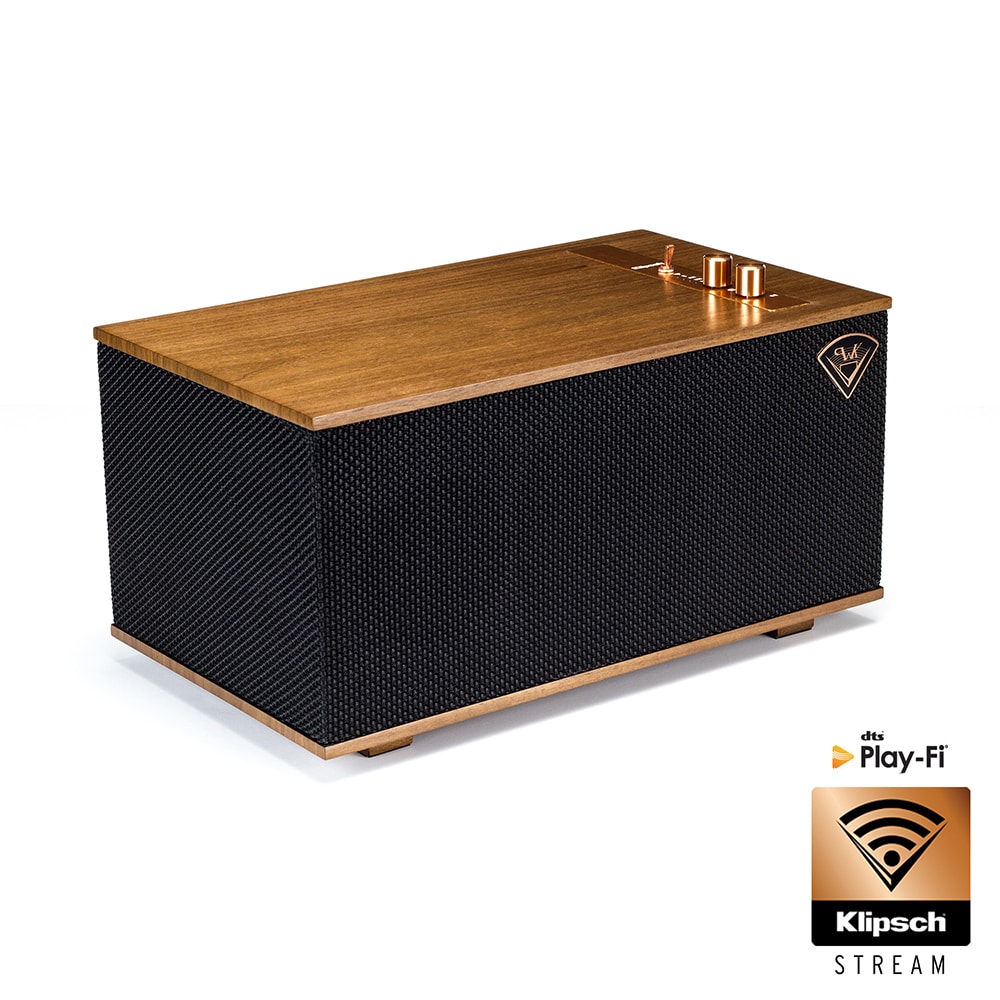 Do you want a Bluetooth speaker that's three times as good? Then look no further. This offering from Klipsch must be one of the best-looking offerings for the home or office. The retro box style recalls days gone by, but the sound quality is pushing right into the future. With Google Assistant you can voice access your music from a range of applications without even needing to pick up your device or a press a button. Another definite favourite.
16. Harman Kardon Onyx Studio 4 Wireless Bluetooth Speaker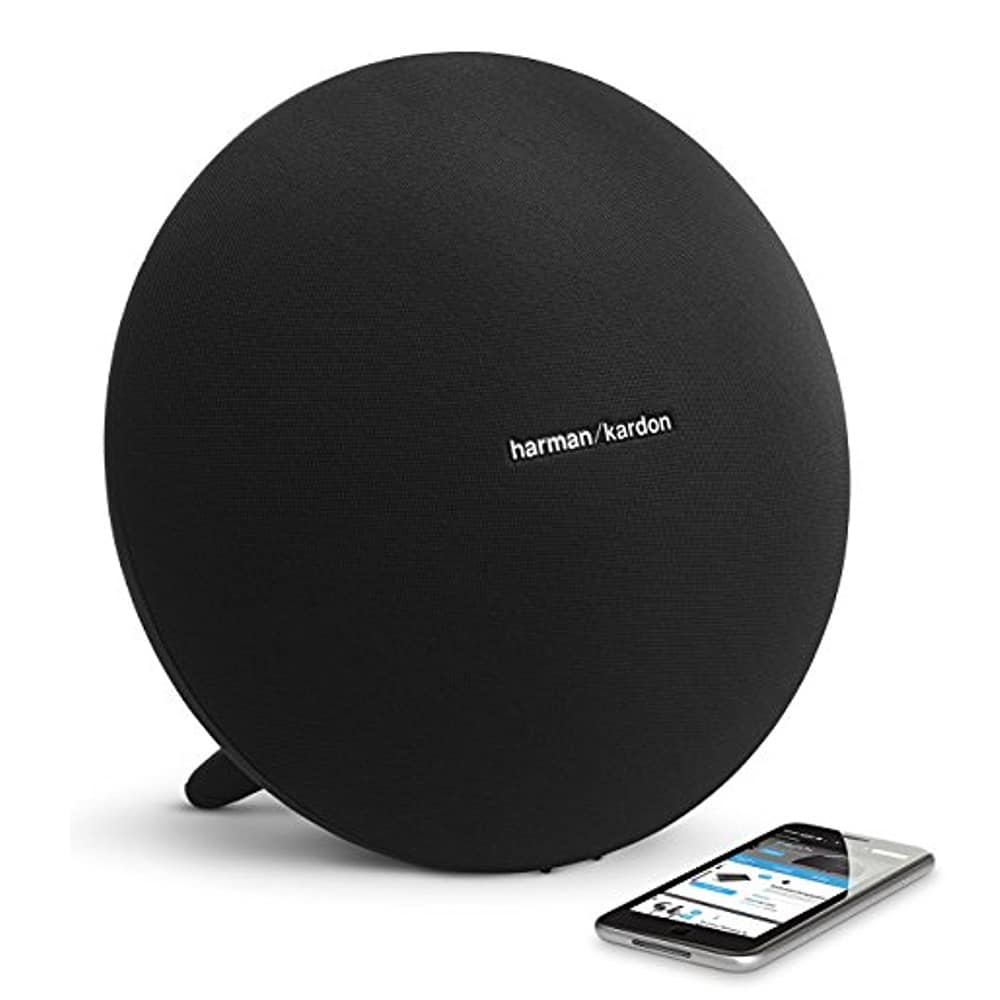 The Onyx Studio 4 is a special little dome of wonder. The unique style and shape makes it very visually appealing, and the size means you can take it anywhere. But remember powerful things can come in small packages. The Onyx Studio 4 was crafted to be the best sounding speaker in its class. You will have to be the judge, but we were definitely impressed.
17. Bose SoundTouch 20 Wireless Speaker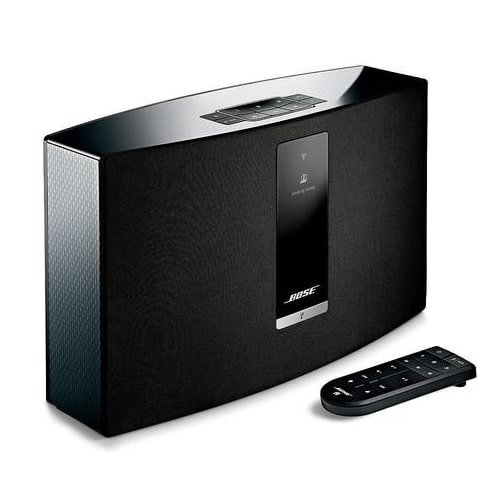 The Bose SoundTouch 20 is on the higher end of the price scale, but is a great match for those who want a luxury in home-speaker. It outputs room-filling sound with deep clear bass. There are six personalised presets to access your favourite music with the touch of a button. You can also configure to other speakers, to create a family of devices for every room of your home.
As you can see, there is no shortage of great Portable Bluetooth speakers on offer. Whether you are looking for a bench top speaker for in-home sound, or a portable speaker that will travel with you everywhere, there is definitely something for you here.
For us, Sonos Move shine in this area due to their balance between its portability, features and superior sound quality. However, no matter what speaker you choose from this list, we are sure it is going to transform how you listen to music, podcasts and more.
So what are you waiting for? Get shopping for your new Bluetooth buddy today.