Last Updated on May 10, 2023 by Muisc Pro Editorial Team
You've heard of a midi keyboard right? Well now midi guitars are growing in popularity too! Just like your midi keyboard controller, these fun little machines mimic a guitar by connecting to your DAW to ouput with your desired sounds. They are small in profile and easy to travel with for musicians on the go.
There is no doubt that smart guitars and midi guitars are extremely fun to play. They allow you to unleash a wide variety of sounds without the need for pedals, and really let your creative energy flow. However, sometimes it can be hard to know which guitar to buy. That is why we have put together this handy guide of our 6 favourite smart guitars and midi guitars for ultimate fun!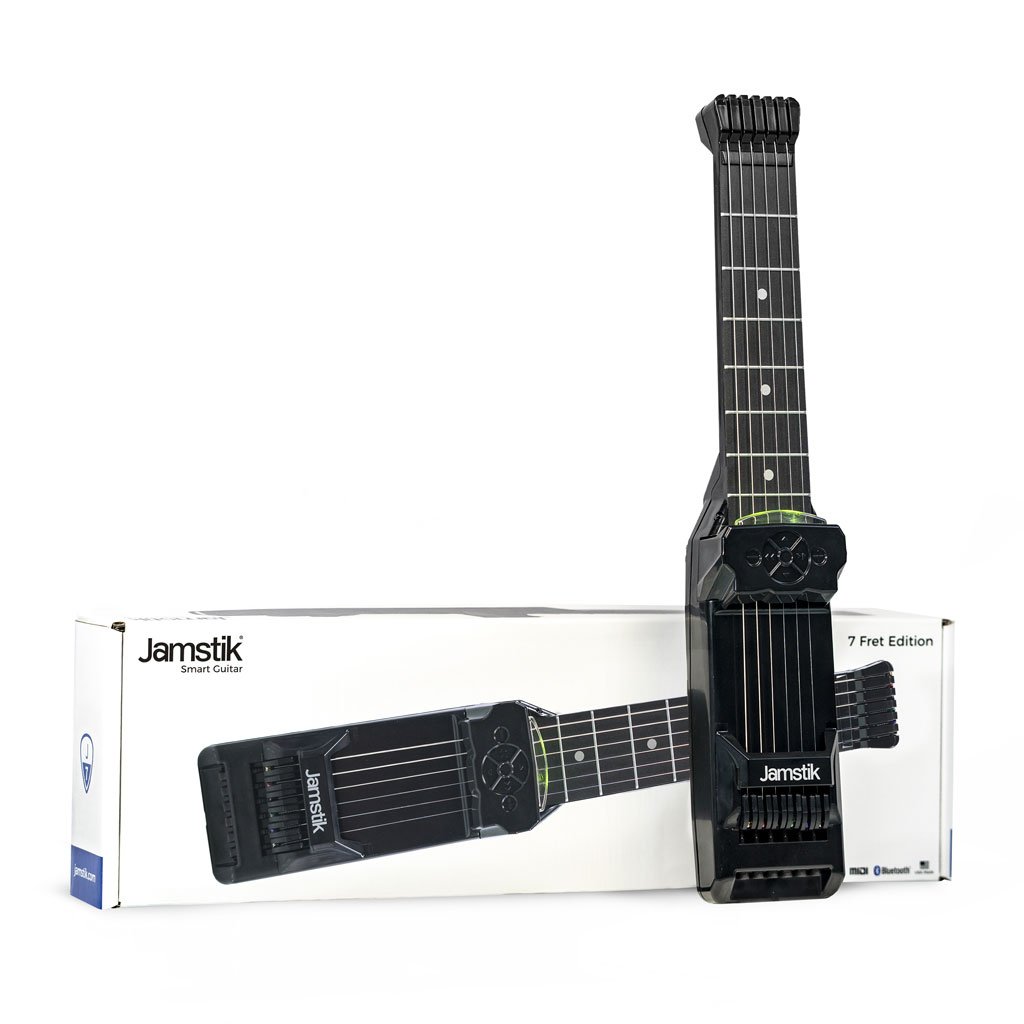 Jamstik are industry leaders in the midi guitar space, and in our opinion lead the charge with their offerings. The Jamstik 7 is just over 18 inches long and has a super simple interface that can be used with your smartphone, tablet or computer. Create music on the go, and with real guitar strings and real frets, you can really feel the groove, but you'll never need to tune up! It also comes with a JamTutor app so is perfect for those learning to play.
[maxbutton id="6″ url="https://www.musicshop.sg/products/jamstik-7-smart-guitar-fret-edition?_pos=2&_sid=45df12407&_ss=r" ]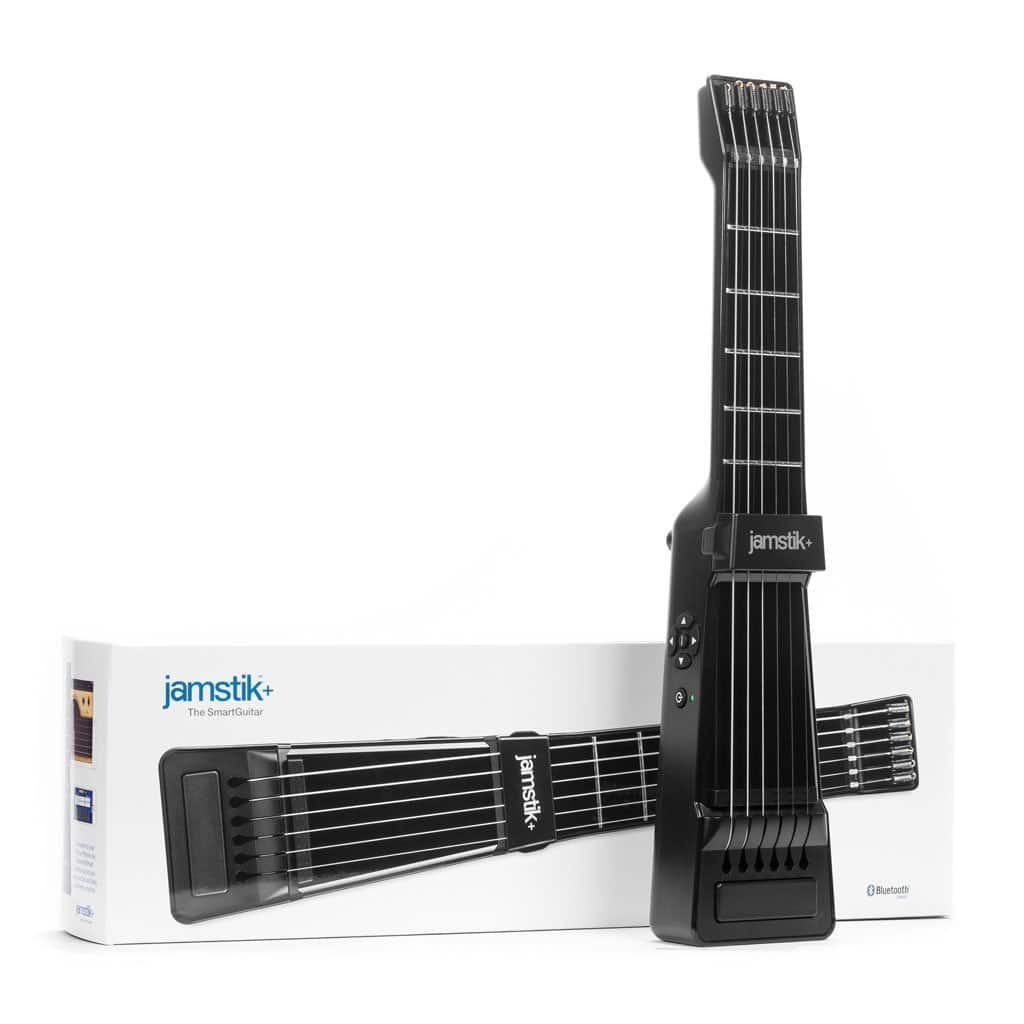 https://www.youtube.com/watch?v=ruXYMlf1HZA
The big brother in the Jamstik family, the Jamstik+, comes with the standard frets, and improves on some of the basic features of the entry level model to give extra options to users who demand a bit more from their midi instruments.
The Jamstik+ is compatible with 100s of apps including Ableton Live, GarageBand, Loopy and more you can create virtually any sound you can think of.
It has the ability to sound like any instrument you desire. More than just simply a smart guitar, its an awesome MIDI controller.
For power players and pros, this smart guitar has better tracking, with 10+ hours of play from a Li-ion battery. What can we say? These guys are the masters of the craft..
[maxbutton id="6″ url="https://www.musicshop.sg/products/jamstik-smart-guitar?_pos=1&_sid=45df12407&_ss=r" ]
Populele Smart Ukulele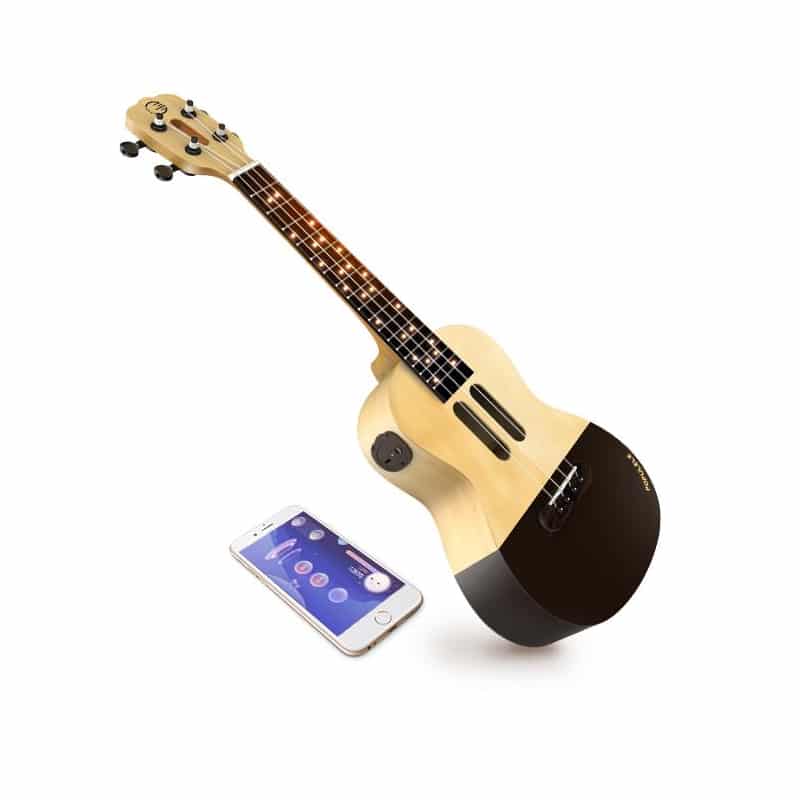 If the bright sounds of the ukulele are more your jam, there is even a midi specific ukulele emulator right here in the Populele Smart Ukulele. This is an exciting hybrid of craftsmanship and digital fun, with LEDS to show you how to play tracks. A great uke for beginners, but still loads of features for experienced players. With a maple construction, what's not to love?
Jammy Portable Guitar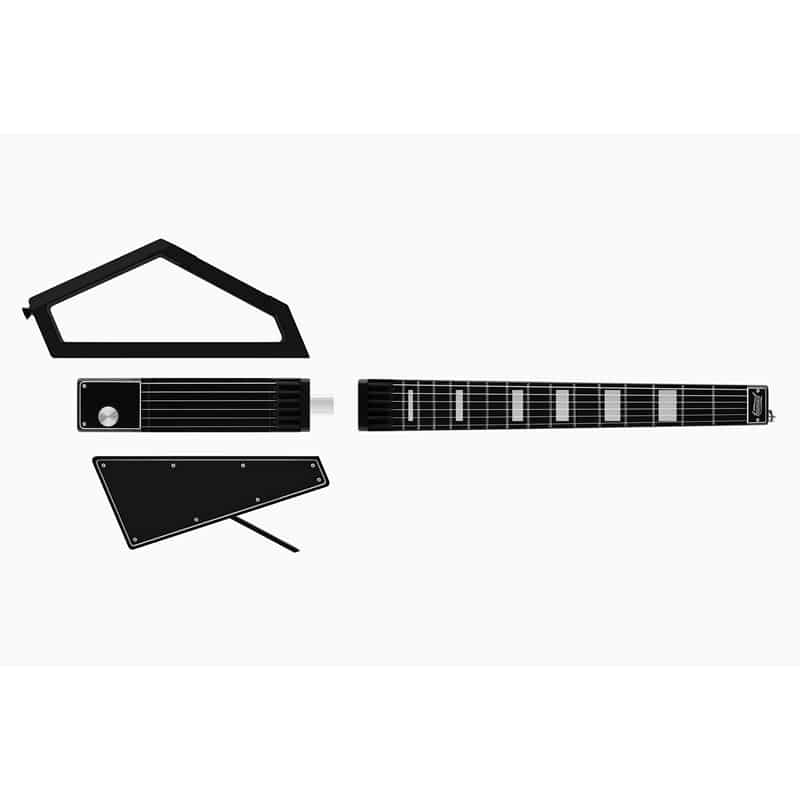 The Jammy portable midi guitar gives you even more room to play around, sporting 15 frets. Also with real strings, it provides tactile and realistic play while providing a range of digital features. A little on the bigger side, it is not a backpack friendly midi guitar, but it offers good sound quality and the ability to record directly to your PC or Mac. Definitely worth a play.
Sensus – Smart Guitar
When this smart guitar launched Sensus declared it was the first real smart guitar with the aim to give users new sounds and a novel way to express their musicality to more people. What makes this guitar so smart is the amount of features and possibilities built directly into the unit without the need for accessories and computers – like the range of sounds and modulations that can be emitted through the wooden body. It will certainly be a clever addition to any quiver.
Artiphon Instrument 1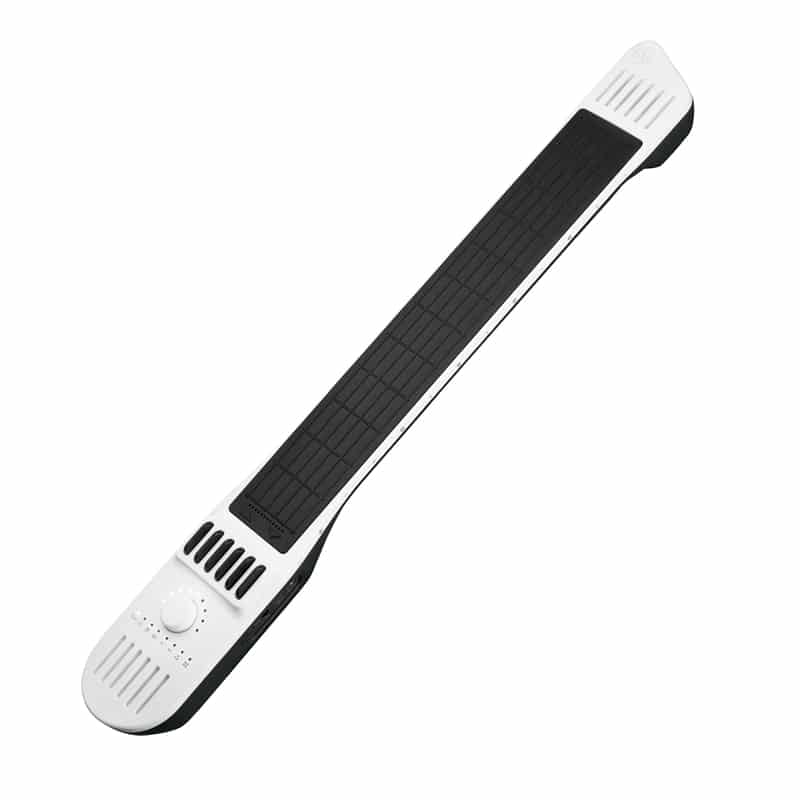 The Artiphon Instrument 1 is a one size fits all midi instrument. It is very easy for non muso's to use and can replicate different instruments like piano and guitar. It also has a robust build which appeals to more serious musicians. While it is not the best midi guitar available, if you are looking for a single midi instrument that offers multiple options to add to your performance or studio, this could be it.
There you have it! Whether you are a home recordist experimenting with different devices, a professional wanting to add another tool to your belt, or a member of a band, we are sure this list has something for you. Grab your favourite and get strumming