Last Updated on May 10, 2023 by Muisc Pro Editorial Team
If you have found your way to this useful guide, you probably already know that a midi keyboard is an electronic interface, piano-style, that allows you to turn midi signals from your computer into digital compositions via a midi cable or USB. There are loads of midi keyboards on the market that all fill the same core function, but still vary enough that you might feel overwhelmed or confused trying to figure out which is the right instrument for you.
This guide will tell you all you need to know about the 7 best midi and keyboard controllers on the market so you can find the best fit for your specific needs.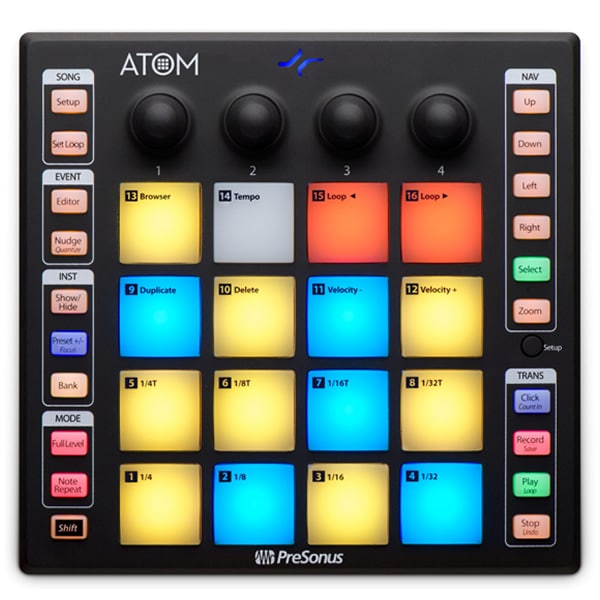 The PreSonus ATOM Pad is a funky little contraption with a groove-box style pad that makes usability an absolute breeze. Select your instruments and create your tracks seamlessly, as you record and edit your projects with the included Studio One timeline feature. Featuring 16 velocity/pressure sensitive pads and a switchable polyphonic aftertouch with channel pressure, the ATOM is very responsive to even your subtlest directions. This controller works best and is deeply integrated with Studio One, but you can also configure it to other DAW's.
[maxbutton id="6″ url="https://www.musicshop.sg/product/presonus-atom-pad-controller/" ]
There is a reason why Novation is the leader in the midi controller game, and that is because they provide loads of cool features with superior technology and usability. The hardest part is deciding which member of the Novation family to choose. The Launchpad is the basic package that gives you a flexible pad-based controller with 64 RGB backlit pads. Extremely popular among electronic performers, you can cue tracks, live perform beats, manipulate in real time and really feel the flow without having to touch your laptop. This package is fully portable and USB powered so it can go wherever you go. It comes with Ableton Live, but can be set up with other DAW's too.
[maxbutton id="6″ url="https://www.musicshop.sg/products/novation-launchpad-mini-mk3?_pos=5&_sid=47e95e143&_ss=r" ]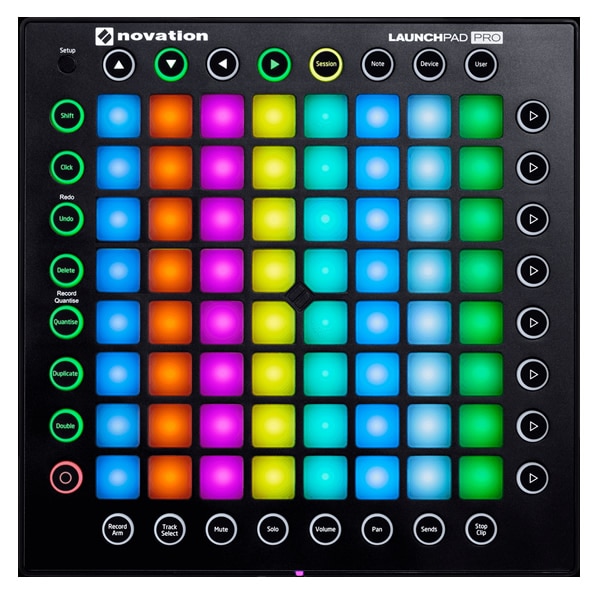 A step up from the Launchpad, the Launchpad Pro gives you next level playability alongside supreme ease of use. It is literally as playable as a keyboard, with all the added bonus of software integration. Let your imagination run wild with 64 velocity and pressure sensitive pads and 32 backlit round buttons. Like the original Launchpad, the Pro comes with Ableton Live software and a great suite of Addictive Keys Virtual Instruments.
[maxbutton id="6″ url="https://www.musicshop.sg/products/novation-launchpad-x-grid-controller-for-ableton-live?_pos=13&_sid=29cc16034&_ss=r" ]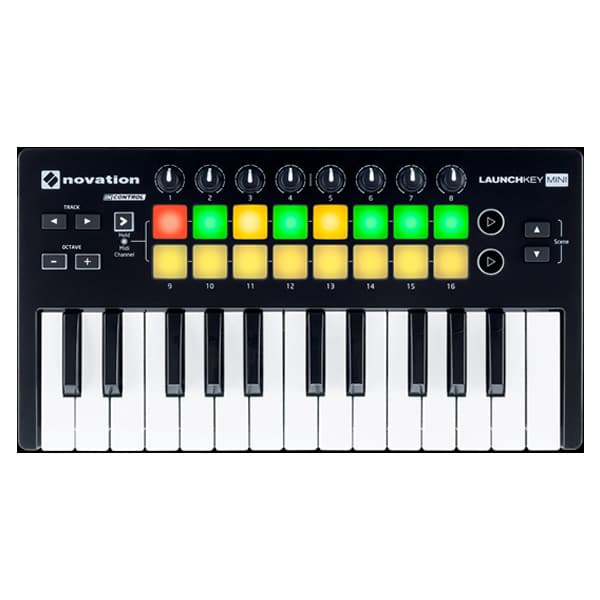 The Launchkey Mini packs loads of functionality into a pint-sized keyboard controller package that is perfect for those wanting ultimate portability. It features 25 mini keys with synth action, providing two octaves to play with, alongside the 16 tri-colour RGB pads. Trigger your loops and samples, and tap out killer beats on the fly. The Launchkey seamlessly integrates with Ableton Live but can be used with other DAW's, as well as Novation's iPad apps.
[maxbutton id="6″ url="https://www.musicshop.sg/products/novation-launchkey-25-mk2″ ]
If you need a keyboard controller like the Launchkey, but need a little more size, then this 49 key controller is your answer. It boasts an excellent layout and ergonomic feel for creating and playing all your compositions. In addition, it has plug-and-play ease of use – you just pop it into your USB port and take complete control of your sound with the onboard keys, faders, RGB pads and adjustable knobs that speak directly to Ableton's session view and mixers.
[maxbutton id="6″ url="https://www.musicshop.sg/products/novation-launchkey-49-mk2″ ]
Akai Professional MPK Mini mkII Keyboard Controller
Another option in the keyboard controller game is this offering from Akai. The Professional MPK is small enough to fit in your bag but powerful enough to transform your sound. With 25 synth action velocity sensitive mini keys, it is another good diminutive option when size matters. Featuring 8 backlit MPC pads, 8 assignable knobs and an arpeggiator that allows you to adjust the resolution, you will have loads of fun with this one.
Native Instruments Komplete Kontrol S61 MK2
It's all in the name. Take complete control with this offering from Native Instruments. If you are already working with the Komplete instrument collection, this controller will integrate perfectly. The logical controls give you hands-on command over your DAW, while the included software bundle loads you up with a slew of production-ready sounds.
Summary of choosing the best midi key for your usage
No matter what controller you choose, there are plenty of great features and options out there, and you will be happy with any selection on this list. However, it is important to spend some time deciding which system is best for you and will really accentuate your sound. At the end of the day, your equipment is an extension of your style and will help you to express your creative energy to the world.