Last Updated on May 10, 2023 by Muisc Pro Editorial Team
If you are a musician, then you already know that quality sound is vital to a good performance. Especially if you are an acoustic guitarist, a vocalist or a busker. Your sound needs to be spot on in order to command attention. For those who play for money, good sound not only affects your reputation, but also your income, so it is definitely worth investing in a good PA.
That is why we have put together this useful guide of the 10 best PA systems for acoustic guitar, vocals, and buskers. We have hand picked this selection because these are brands known for their superior quality at affordable prices, and will last you for many years to come.
Battery Operated PA Systems
The Bose S1 Pro is a premium offering for the most discerning musos. It weighs just 15 pounds, but packs a very mighty sonic punch. The S1 gives wide and even coverage of the entire room and has an Auto EQ to eliminate any unwanted hotspots. With blutetooth capabilities, a handy carry handle and a long life Li-ion battery, this is a system that is ready to travel with you.
[maxbutton id="6″ url="https://www.musicshop.sg/products/bose-s1-pro-multi-position-pa-system-with-battery?_pos=1&_sid=808540491&_ss=r" ]
Whardale Pro EZ-12A Portable Speaker with Bluetooth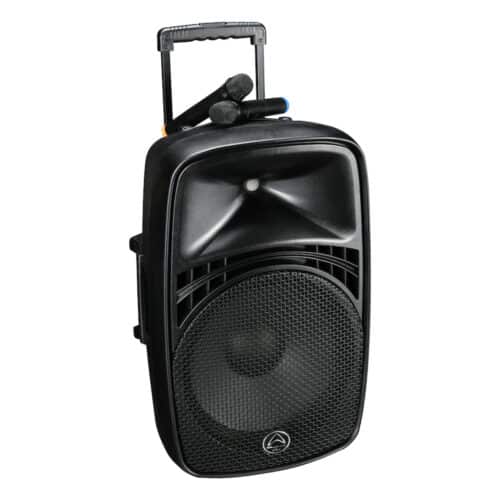 The Wharfdale Pro EZ-12A portable speaker is the ideal solution for performers who don't want to sacrifice on sound quality, but want a PA they can take to any location. It is powered by an internal battery or can be plugged in to main power. There is an internal MP3 player, wireless mic input, standard analogue connectors, and Bluetooth capabilities. With all that versatility you will be able to connect all your devices and sources with ease. You can even stream your favourite tracks from your phone, tablet or computer.
With high quality transducers and amplifiers, this 12" system can deliver a maximum sound output of 115dB at one metre. For easy transport there is a trolley handle and wheels, so you never need to worry about straining yourself between sets. With two included wireless microphones, EZ-12A presents great value for money.
Battery or mains powered for indoor and outdoor use.
Available with two frequencies: 600-606MHz.
Internal echo processor.
2 included wireless handheld microphones.
Both wireless and wired mic inputs.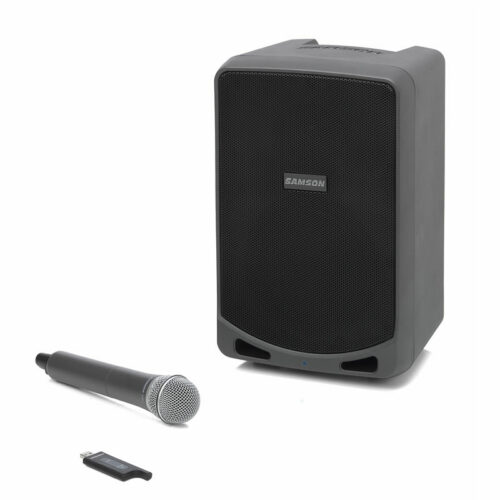 The Samson Expedition xp106 portable PA is the perfect size for buskers and acoustic performers who prioritise portability. It delivers 100 watts of clean and bright sound that will support a variety of performance types.
This system is great for both indoor and outdoor applications such as street shows, thanks to the long lasting battery. With the xp106 you will get up to 20 hours of life from a single charge. Perfect for when you aren't able to charge between performances.
On the hardware side of things, the xp106 is made up of a powerful 6" woofer for flawless bass output, complimented by a 1" high frequency driver for crystal high notes. You can customise your sound thanks to the onboard 4-channel mixer with both XLR and ¼" inputs and individual controls on each channel. There is even Bluetooth connectivity for streaming music straight from your devices. Great for dancers, DJ's and anyone else who uses a mixture of live and pre-recorded sound.
If one system isn't enough there is a line out to connect multiple systems together.
100 watts of Class-D amplified sound.
Great for indoor and outdoor use.
[maxbutton id="6″ url="https://www.musicshop.sg/products/samson-expedition-xp106w-portable-pa-system-with-wireless-microphone?_pos=1&_sid=0a19c7dd4&_ss=r" ]
Mackie Freeplay Live Portable Speaker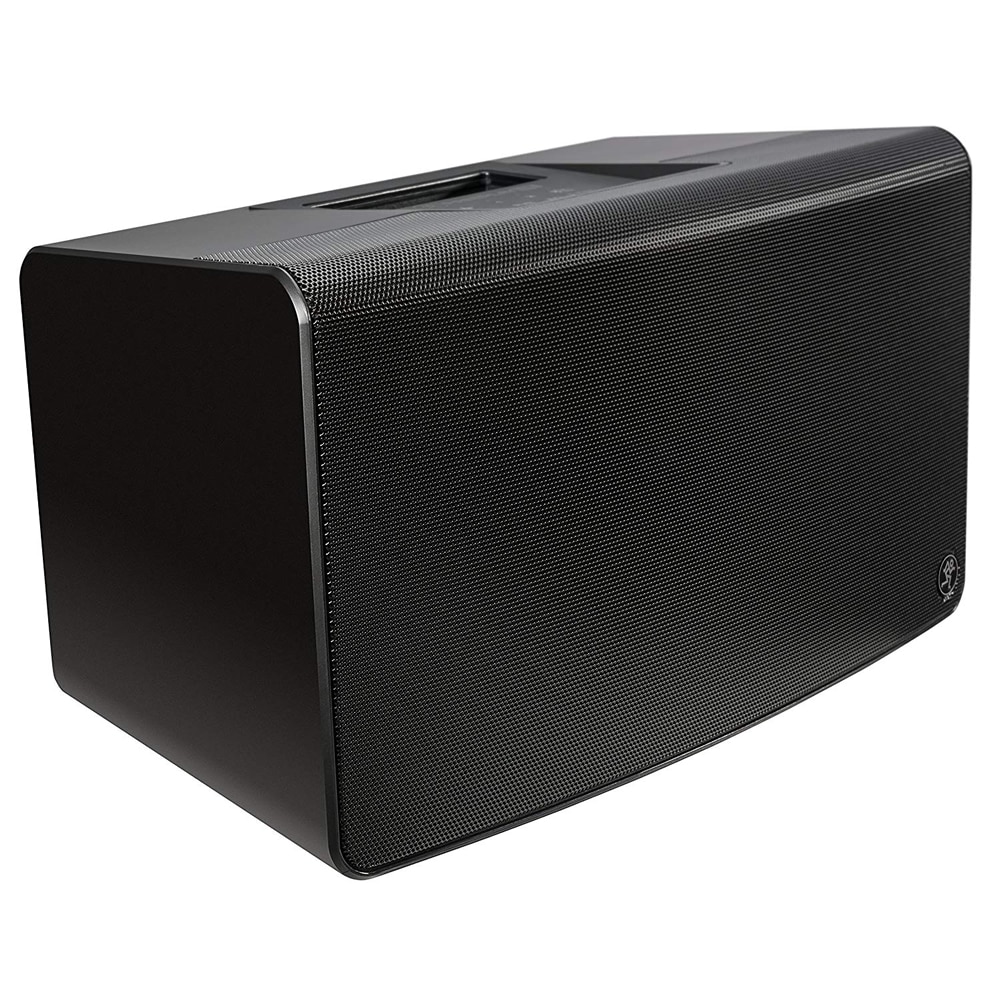 Another stellar offering in the portable PA game is the Mackie Freeplay Live. With this unit buskers and acoustic performers not only get extreme portability, but superb sound quality that rivals other offerings in this class.
This system is built for both easy transport, and sonic performance, boasting 150 watts of Class-D amplification. The bass is handled by a 6" woofer, complimented by a set of dual tweeters that optimise balance for a range of uses.
With the Freeplay Live there is the option to connect to a range of instruments thanks to the dual ¼" XLR combo inputs. Everything about this system is intuitive and easy to use. The Bluetooth technology allows you to stream from your mobile devices with ease, so you will be the life of every party. Weighing just 4kg, this system is super easy to take with you wherever you go.
Up to 15 hours of battery from a single charge.
Control and adjust levels from the FreePlay Live app on your mobile device.
Durable metal grille and robust construction.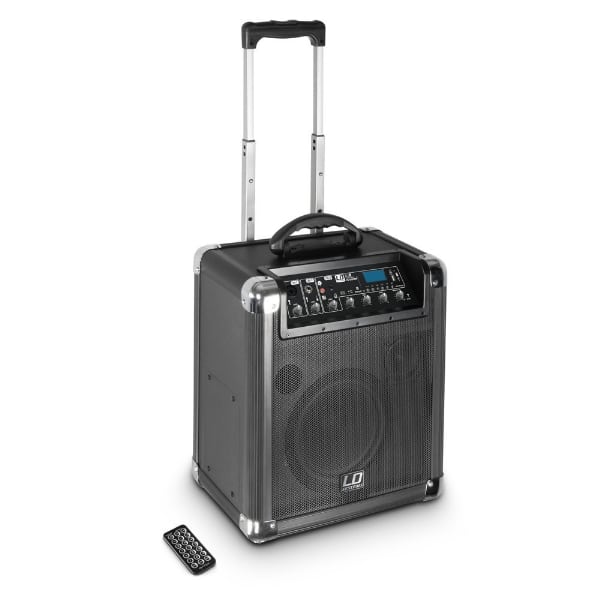 LD Systems Road Jack presents a great offering that is particularly attractive due to its portable packaging. With sturdy integrated wheels and a convenient carry handle, you can hit the road with Jack any time you please. The sound output is good with Auto EQ and adjustable echo controls, and it has the ability to connect to a wireless mic for roaming freedom.
[maxbutton id="6″ url="https://www.musicshop.sg/products/ld-systems-roadjack-8?_pos=1&_sid=cb387b46e&_ss=r" ]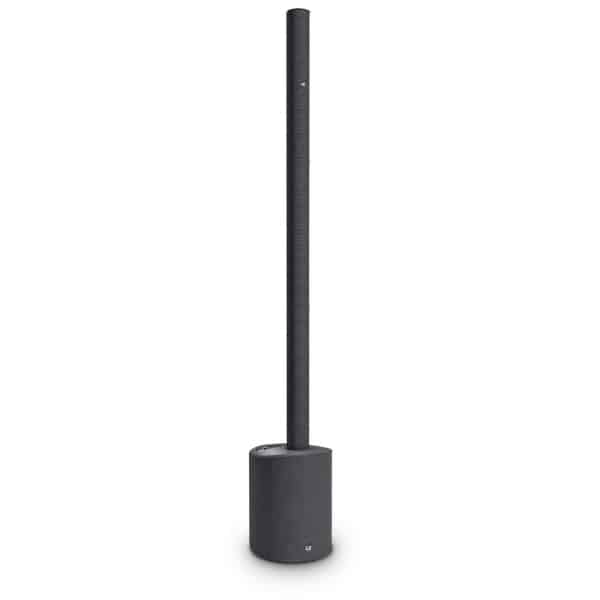 If you are an absolute road warrior who needs 30 hours of playtime on a single charge, then a little extra investment in the LD Systems Maui 5 Go might be a good option for you. The built in 4 channel mixer is intuitive and robust, supporting a high quality sound output. With a Bluetooth receiver, you can also stream from your devices with ease.
[maxbutton id="6″ url="https://www.musicshop.sg/products/ld-systems-maui-5-go?_pos=1&_sid=0e6599c6e&_ss=r" ]
Non-battery Operated PA Systems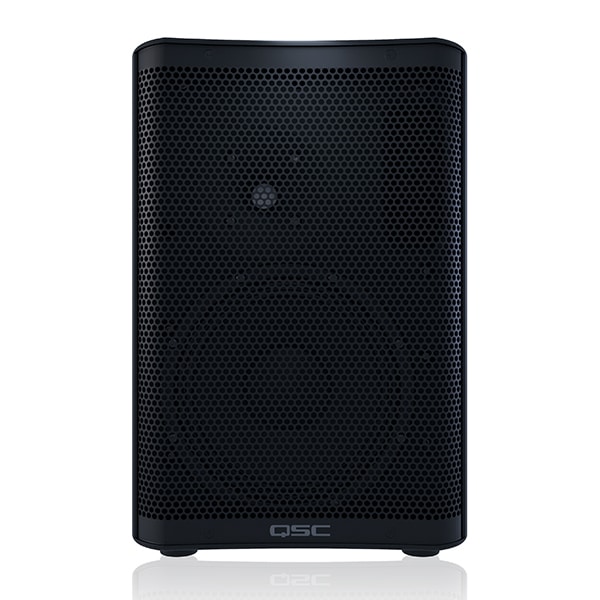 If battery power isn't important to you, then the QSC CP8 Compact Powered PA is a great option. It has a load of power with 1000 watts of Class D amplified sound, and a whole lot of preset contours to customise your performance with ease. While you'll need to plug in to play, you'll get a load of great features, as well as the ability to double as a floor monitor or instrument amp.
[maxbutton id="6″ url="https://www.musicshop.sg/products/qsc-cp8-1000w-8-powered-active-pa-speaker?_pos=1&_sid=e599ad932&_ss=r" ]
This beautiful column from Wharfedale Pro Isoline 410 can't be overlooked. The Isoline 410 masters the balance between supreme sound and wide, clear dispersion. The onboard 3-channel mixer allows you to make adjustments to suit any space, while an integrated light show adds some visual splendour to your stage presence. Despite the number of built in features, this system is still very mobile, and durable.
[maxbutton id="6″ url="https://www.musicshop.sg/products/wharfedale-pro-isoline-410-column-active-pa-system-speaker?_pos=1&_sid=c79676d73&_ss=r" ]
LD System Dave 8 Roadie Portable PA with Subwoofer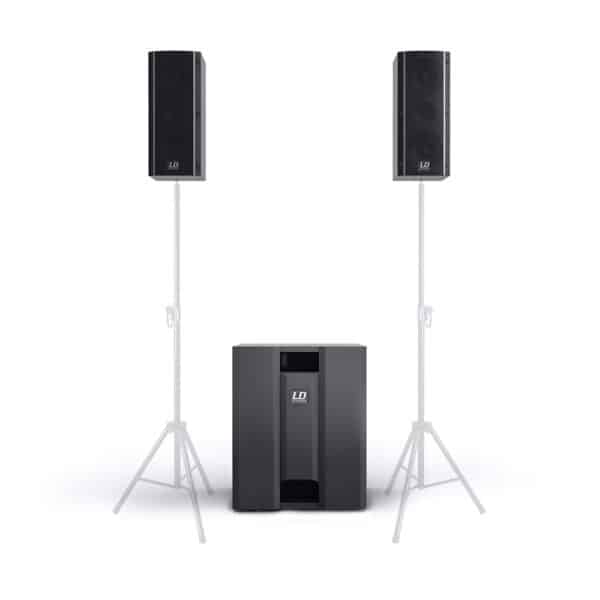 With the LD System Dave 8 Roadie, the name says it all. This is a system for life on the road. All buskers and acoustic performers know that a good portable PA needs to be tough, and this robust unit marries form and function with perfection. The sturdy construction, grilles, and durable carry handles means that your Roadie will never let you down.
The sound of the Dave 8 is powered by 1400 watts of incredible peak power, which eclipses the output of most speakers in this class. So, if you are playing to bigger audiences, this system should definitely be considered. The 8" bandpass sub, 4" mid/high frequency driver, and 1" tweeter harnesses the onboard power to deliver supreme balanced sound. While the Dave 8 is perfect for life on the road, it is also extremely popular for studio and home-recording functions, so is a great all-rounder.
Integrated limiter to protect from overload.
d'Appolito arrangement for consistent and high quality output.
Onboard three channel mixer.
Three different inputs that can be used simultaneously: Perfect for duos and small group acts.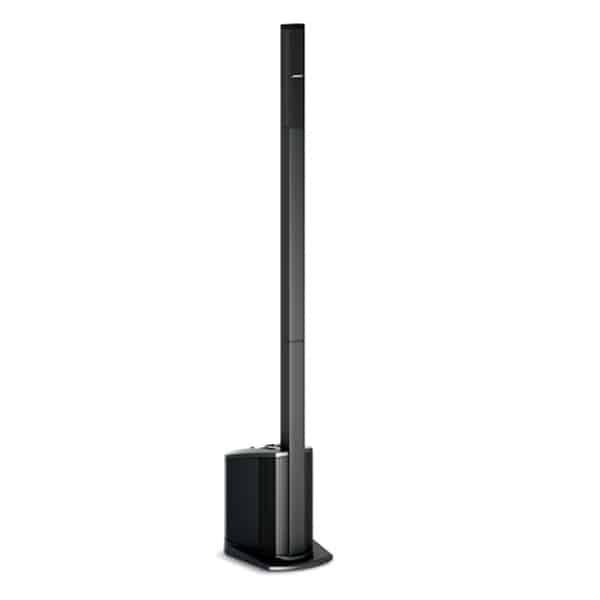 Here you have a column line array from Bose that offers very wide dispersion via Bose's signature spatial dispersion technology. The L1 is for those who are most concerned with distributing sound evenly and clearly across the stage and over the audience. It weighs only 29 pounds so is still very easy to transport.
[maxbutton id="6″ url="https://www.musicshop.sg/products/bose-l1-compact-portable-line-array-system?_pos=1&_sid=56c2b25c4&_ss=r" ]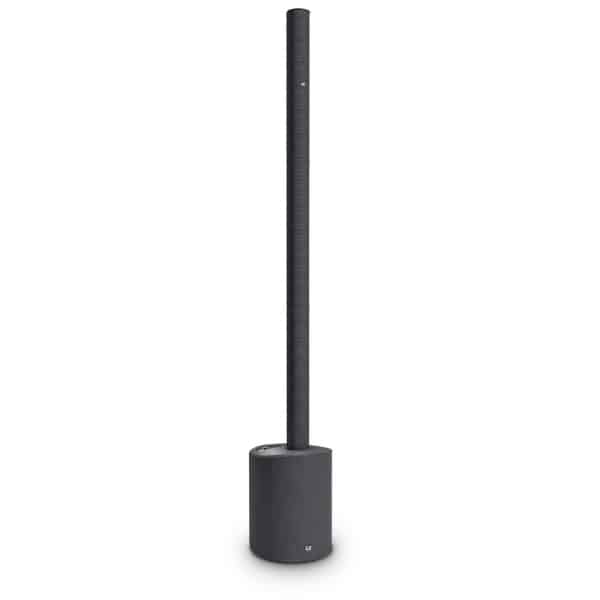 Good things do come in skinny packages. The LD Systems Maui 5 Column PA System boasts an attractive slender design but packs 800 watts of raw sonic oomph. It is hard to believe it weighs only 11kg. If you are tired of lugging heavy gear, this could be the system for you.
[maxbutton id="6″ url="https://www.musicshop.sg/products/ld-systems-maui-5-column-pa-system?_pos=1&_sid=3df660f33&_ss=r" ]
Summary
So there you have it. There are certainly no shortage of PA systems on offer for acoustic performers, vocalists and buskers. If you are looking for a battery operated system on a budget, we recommend the Wharfedale Pro EZ-12A 100W Portable PA System with 2 Wireless Microphone and Bluetooth. Though, if you have a few extra dollars to spend the Bose S1 Pro is also worth a look.
For non-battery operated alternatives, the LD System Dave 8 Roadie Portable PA with Subwoofer presents a great all in one option, while the Wharfedale Pro ISOLINE 410 Column Speaker or the LD System Maui 5 are extremely sleek and portable. Whether you want the freedom of battery power, or have the ability to plug in everywhere you play, there is certainly an option here for you.