Last Updated on May 10, 2023 by Muisc Pro Editorial Team
The Guitar is one of the most popular instruments in the world. It's also a great tool to teach yourself to play, and many resources are available online, including free video lessons and paid courses. In this article, we'll discuss some of the best free resources for learning how to play Guitar in Singapore, as well as some options if you want to take lessons from a professional instructor.
TravelClef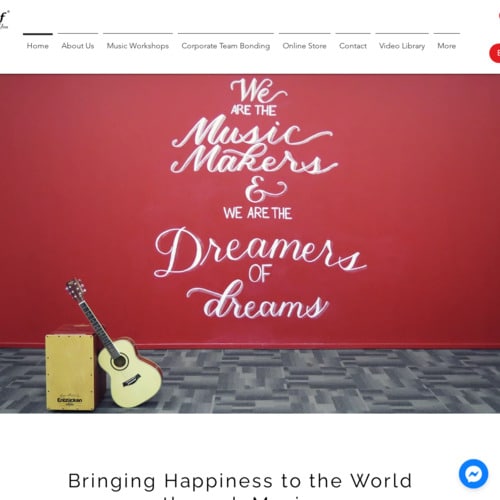 TravelClef. offers guitar lessons for all ages. The company has a wide range of guitars for sale and also sells guitar accessories, including amplifiers, effects pedals, and books on the music. In 2011, they wanted to make life easier for everyone who wanted to learn how to play an instrument. They realize that many people have always dreamed of learning how to play music but somehow didn't have the opportunity. Maybe when they were younger, their families lacked the means or didn't have enough time. But now, as adults, they might have the financial ability, yet they lack the time. So, they've designed a curriculum to teach complete beginners how to play instruments in just two hours. No previous musical knowledge is needed. Just follow along with them, and you'll master your device in just two hours.
They offer corporate training courses for teams as well as individual training. Couples love their practice because they learn how to work together. Individuals enjoy their approach because they teach music entertaining, engaging, accessible, and understandable.
Address: Crocodile House, 3 Ubi Ave 3, #05-03B,Singapore 408857
Contact: +65 8820 3186/9877 1972
Website: https://www.travelclef.com/
Guitar Emerge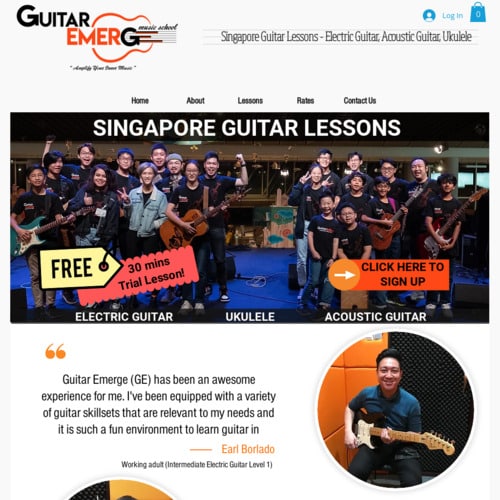 Guitar Emerge offers acoustic and electric guitar lessons, and they teach everything from basic chords to advanced techniques. They offer individual lessons for directed learning and group lessons for family and friends. Through the years, parents have said that they've had trouble getting their kids interested in playing the Guitar due to traditional music schools' teaching styles and syllabus. At Guitar Emerge, they strive to create an enjoyable atmosphere in their classes so that students can remain engaged throughout their learning experience. In addition, they aim to help aspiring musicians learn how to play Guitar, regardless of whether they're self-taught or not.
At Guitar Emerge, they have their own customized syllabus, which utilizes music students love and enjoy! They have many songs, from oldies to current pop songs, to even songs in different foreign languages.
Address: 61 Ang Mo Kio Ave 8 Jubilee Square #03-08 Singapore 569814
Contact: +65 8755 2527
Website: https://www.guitaremerge.com/
Groove Music School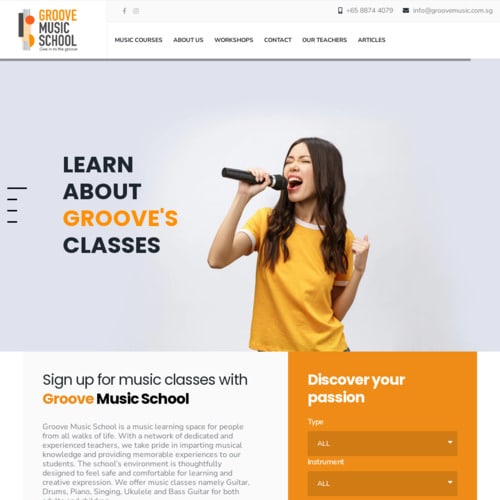 Groove Music School is a music school in Singapore that offers a wide variety of musical instruments and lessons, including guitar classes for children, guitar group classes for adults, beginner guitar lessons for kids and adults alike, as well as advanced guitar classes. They believe that music can offer many benefits, including but not limited to physical, emotional, and mental well-being. So, they strive to place your interests at heart. They provide classes that help you prepare for exams, achieve your musical goals, develop yourself, and experience catharsis. Whatever your reasons may be, we're here to support you.
In addition, Groove Music School has a wide range of music instruments and lessons suited to musicians from all walks of life. They offer an entire range of guitars, including classical acoustic guitars, electric guitars, and bass guitars. There are also ukuleles available, so you can also learn how to play this Hawaiian instrument! There's no time like now when it comes to learning how to play an instrument; start today by enrolling yourself into one of Groove Music School's many musical programs!
Address: 177B Thomson Rd, Level 3 Goldhill Shopping Centre, Singapore 307625
Contact: +65 8874 4079
Website: https://www.groovemusic.com.sg/
The Music Works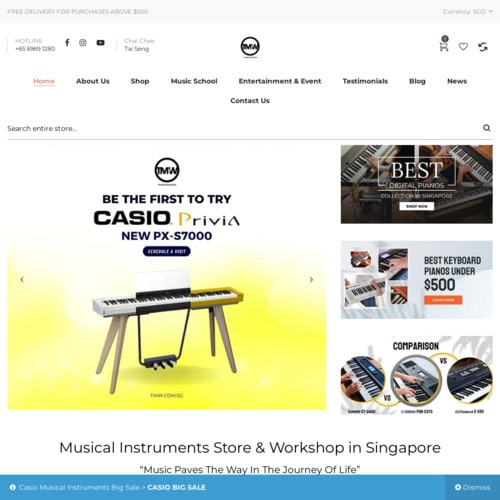 The Music Works is an excellent place to buy your next Guitar! They offer a wide range of guitars and accessories, including acoustic guitars, electric guitars, basses, ukuleles, drums, percussion instruments, keyboards, microphones, amps, PA systems, and much more. 
They started in 2012, but as time passed, they've developed their business as a music school and an instrument store that sells and teaches not just digital piano or keyboards but also drum sets, ukuleles, acoustic and electric guitars, basses, violins, and cellos for classical, pop and rock genres. In 2016, they rebranded as The Music Works because they wanted to emphasize the importance of teaching people how to play these instruments, rather than simply selling them. Its mission is to help musicians learn to play any device, whether something simple like a guitar or something complex like a violin. They believe that children and adults can learn music if given the right tools and training. TMW Music School offers classes for beginners through advanced students, so no matter your level, you'll find something to love about learning an instrument! Music Works has been around for more than eight years, and they continue to develop through various online and offline sources throughout Singapore.
Address: 18 Howard Rd, #11-07 Novelty Bizcentre, Singapore 369585
Contact: +65 6969 1280
Website: https://tmw.com.sg/
Music Lifestyle Academy
Music LifeStyle Academy began with the goal of sharing music as a lifestyle and not just an art form or entertainment option. They strive to teach students about the importance of music, both musically and socially. In addition to academic lessons, they also offer performances throughout the year, including public recitals and charity events. They're built from a select group of passionate and highly trained teachers led by principal Kellyn Quek (Bachelor of Arts in Music of Kingston University from London, United Kingdom). They're ready to take you on an exciting music learning journey regardless of your musical background!
Address: 616 & 616A Serangoon Road, Singapore 218219
Contact: +65 6221 5221
Website: https://www.musiclifestyle.sg/
Swee Lee Holdings Pte Ltd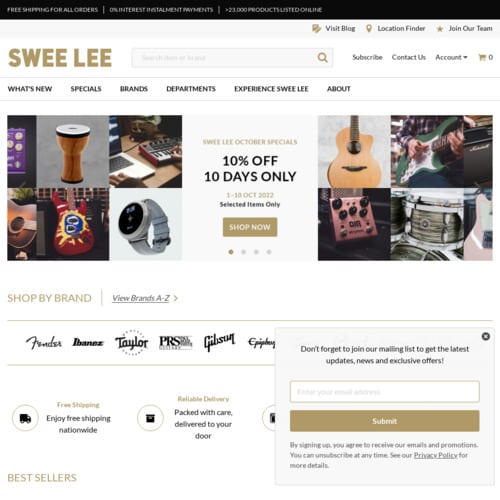 Swee Lee Holdings Pte Ltd is Singapore's largest music store chain, and the company offers a wide range of products, including guitars and pianos, home theatre systems, and DJ equipment. It also operates a string of musical instrument stores under different brands such as Sweet Note and Deco Music Centre. In 1947, Singapore entered a new era, and rock n roll took America by storm. They saw that music had the power to change people's lives and decided to create a sound of their own. Today, they're proud to say that they've succeeded. They are an innovative company offering various products, including audio, lighting, recording, DJing, live sound, and stage design. With a team of experts, they provide bespoke solutions and services to suit your needs. Whether a student, professional or amateur.
Address: 56 Neil Road Singapore 088830
Contact: +65 3163 5618
Website: https://www.sweelee.com.sg/
Singapore Guitar Lessons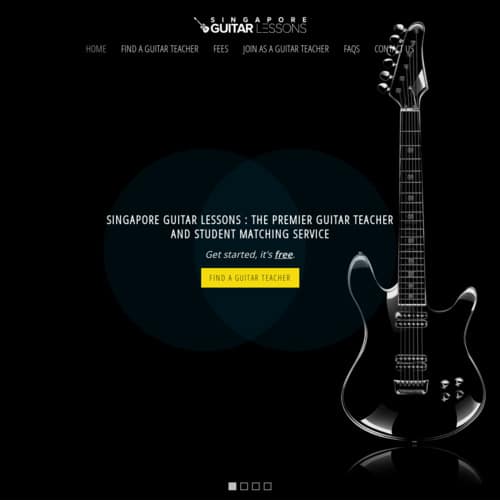 Singapore Guitar Lessons is a music school that teaches Guitar and bass. They have lessons for all levels, from beginner to advanced. With instructors with years of experience in the music industry, you can be sure that you'll learn from some of Singapore's best! They also have a wide range of guitars available for rent: if you want to try out different models before buying one, this is your place!
They offer a wide range of private tuition services, including pre-prep, exam prep, revision classes, and mock exams. Their tutors are all qualified teachers with relevant qualifications and experience teaching music. In addition, they have experienced, skilled, professional musicians for piano lessons and violin classes. Visit their website for more details. Take graded tests or learn for pleasure in the comfort of your home. They also offer free matching services for students. Contact them today to find out how they can help your child succeed in their musical studies.
Contact: +65 9853 2750
Website: https://www.singaporeguitarlessons.net/
Studio72 Pte Ltd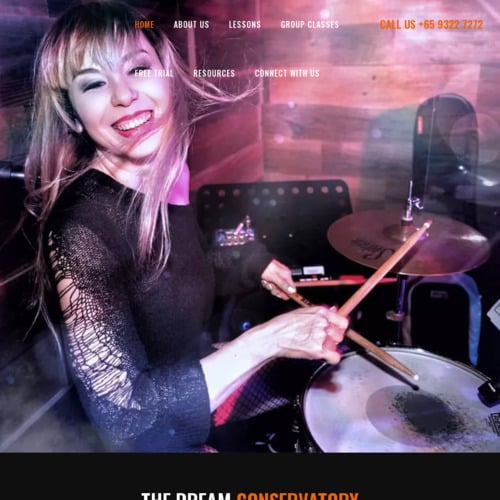 Studio72 Pte Ltd is a music school with branches in Singapore. The company offers lessons for all ages and skill levels, with their most popular course being the acoustic guitar class. With it, you can express yourself through sound. It can inspire, motivate, and empower you. At Studio72, they help you discover what you're capable of as a musician. They'll teach you how to play songs you love and show you how to make them your own. They believe that learning should be fun, easy, and enjoyable. Their guitar lessons are designed to make your journey more accessible and rewarding. Their classes are unique because they are based on the idea that everyone learns differently. So, they have developed a series of guitar lessons that you can use in conjunction with each other to help you achieve your goals. Whether you are a complete beginner or an experienced musician, they guarantee that you will find something useful on our website.
Address: 24B Circular Rd, Singapore 049380
Contact: +65 9322 7272
Website: https://www.studio72.sg/
Guitar Music Agency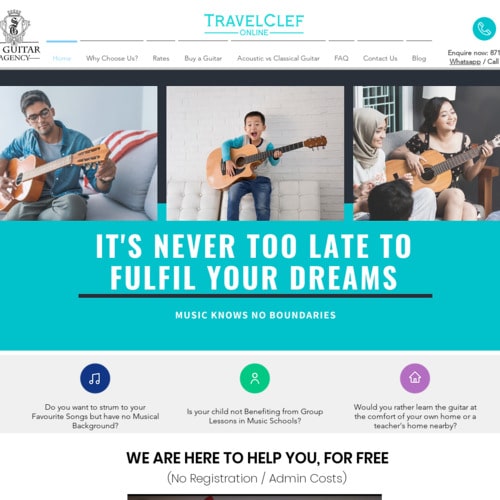 Guitar Music Agency is a guitar learning center that offers private and group lessons for beginners, intermediate, and advanced students. They also provide workshops for guitarists who are interested in learning new techniques. Since the start of the SGuitar Music Agency in 2010, their agencies have expanded into new instruments. In 2012, they restructured their companies and created a new music company called Travelclef. As a result, they've grown to be the leading music agency in Asia and the leading music provider in Asia. Established in 2010, SG Guitar Music Agency is one of the top music agencies in Singapore. They have a passionate team who loves to learn about music and teach others how to play. They aim to find the perfect instructor to suit your needs and make you feel comfortable during lessons. Within 24 hours, they can recommend you an instructor that best fits your schedule and budget.
Contact: +65 8717 2113
Website: https://www.guitarlessonsinsingapore.com/
Cristofori

Music Education Group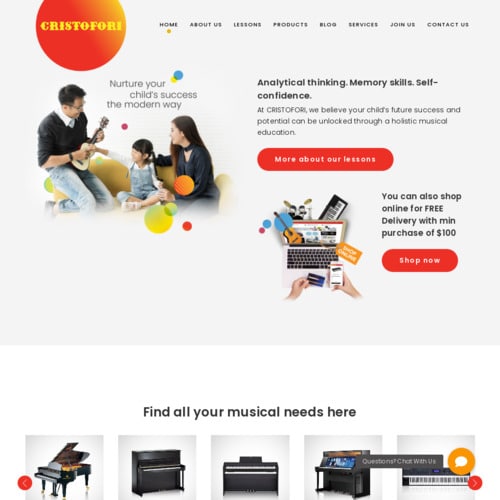 Over the years, their company has grown steadily to become one of the leading manufacturers of musical instruments. They sell their products worldwide through an extensive network of distributors. Their goal is to provide high-quality tools at competitive prices. Moreover, they hold themselves accountable to the highest standards of excellence and customer service. With a vision to create a new renaissance city in Asia, Cristofori aims to provide a wide range of affordable musical instruments to anyone who wants to learn and play music. Today, Cristofori is emerging as one of the new players in the international market, expanding its network to a global scale with its famous line of quality musical instruments and comprehensive knowledge of pianos, reaching the lives of people around the world with music passion life.
Address: Blk 3014 Bedok Industrial Park E #02-2150 Singapore 489980
Contact: +65 6243 9555
Website: https://cristofori.asia/
Alternate Tone Pte Ltd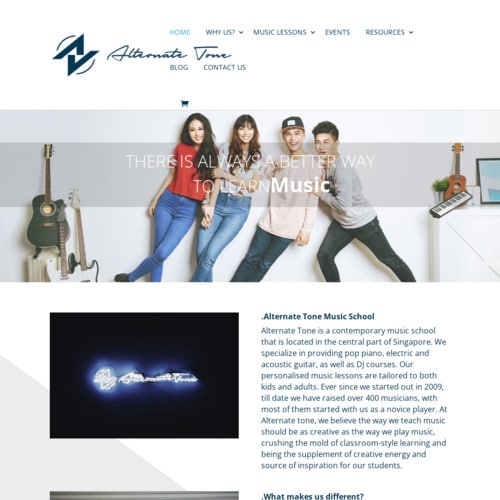 Alternate Tone Pte Ltd offers an extensive range of guitar tuition courses designed to suit every level of ability. So, whether you're just starting or want to advance your existing technique, they can help. They teach blues, rock, jazz, metal, classical, fingerstyle, country, folk, pop, soul, funk, reggae, fusion, r&b, world, bluegrass, jazz, classical, fingerstyle, and much more!
Alternate Tone features several courses catering to students' individual needs and goals. Classes are available on weekdays and weekends; they run so that you can attend two classes per week, depending on your schedule. In addition to individual lessons, they also offer group classes and workshops where students interact with each other while learning how to play songs together. Music schools can often feel stifling and restrictive, especially if they're far from your hometown. At Soundscapes Academy, however, they strive to create an environment where creativity thrives. Their classes are small and intimate, so you'll get plenty of one-on-one attention from your teacher. You'll also enjoy flexible scheduling options, such as online lessons, group study sessions, and private lesson times.
Address: 29B SEAH ST (LEVEL 3) SINGAPORE 188385
Contact: +65 8115 9378
Website:  https://alternatetone.com/
Guitarwork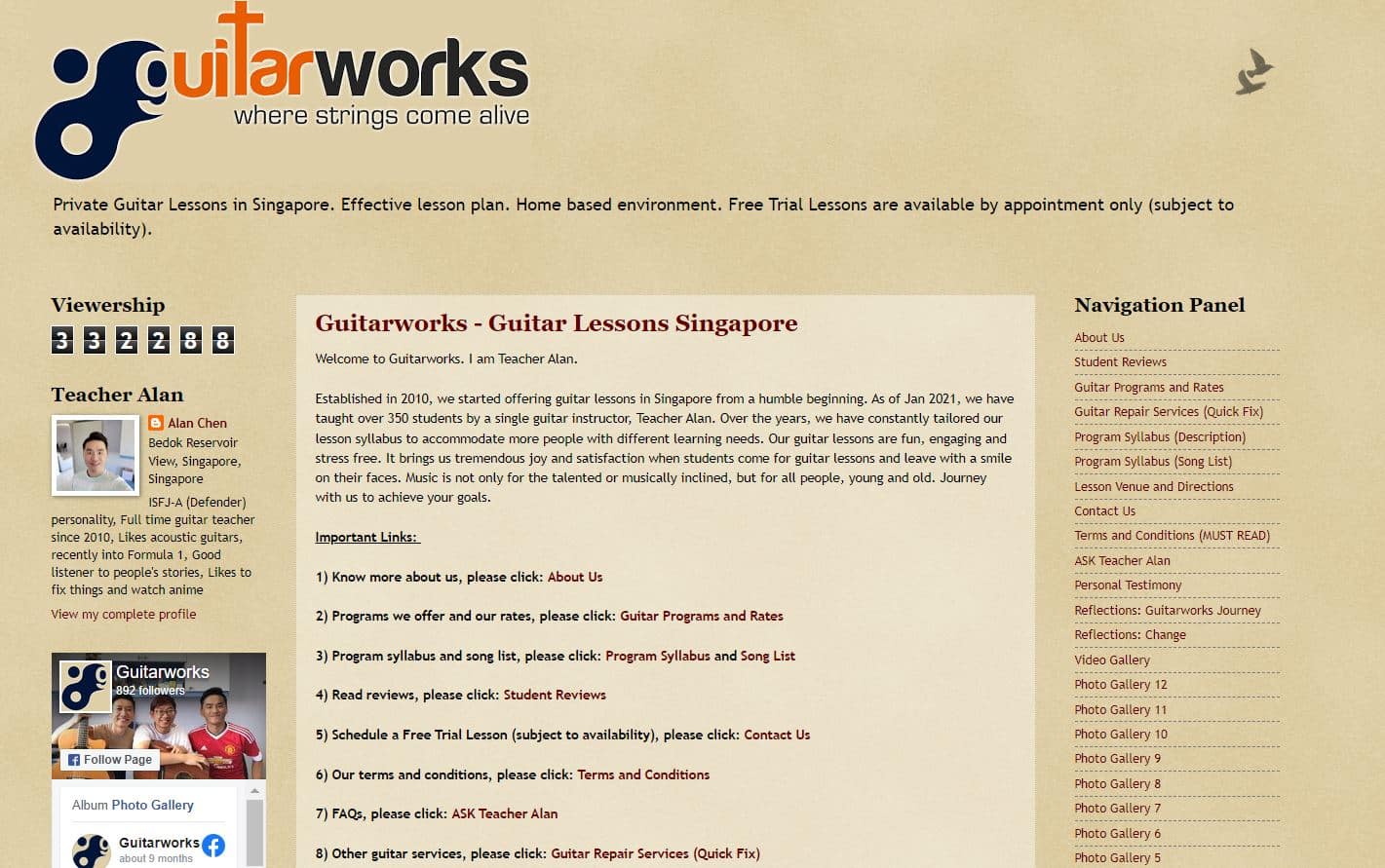 Guitarworks™ is a music school that offers guitar lessons in Singapore. They have a wide range of guitar lessons for beginners, intermediate and advanced players. They also offer bass guitar lessons and drum lessons. They began teaching music lessons in Singapore in 2010. By January 2021, they had already trained over 350 students by one teacher alone. Their studies are designed to fit everyone's unique learning style. No matter your age, musical ability, or skill level, they can help you get better! They offer guitar lessons that are fun, engaging, and very rewarding. They bring them great joy and satisfaction to see their students succeed. Join them on a journey to reach your goals.
Contact: +65 9755 8432
Website: https://www.guitarworks.sg/
Benefits of Music on the Brain
Whether you're working out, trying to focus, or simply looking to relax, music has a wide variety of benefits for your brain and body. Music can help relieve stress and anxiety, improve sleep quality, boost your immune system and even make you more productive at work. And if that's not enough to convince you how important it is for our lives, here are seven more reasons why music matters:
Playing an instrument really does affect the brain
Playing an instrument can help you to improve your brain function. Playing an instrument has been shown to increase blood flow to the brain, improving memory, learning ability and focus. It also helps with problem solving and creativity. All of these are essential for overall health and well-being so it's no wonder that playing or listening to music can have such a positive effect on our lives!
The main reason why playing an instrument has such a powerful effect on our brains is because it gets us moving physically – which stimulates different parts of our brains in turn (similarly to when we exercise).
Music improves your ability to focus
Music can help you concentrate on the task at hand. It's no secret that music helps people stay motivated and focused, but studies have shown that it also improves our ability to concentrate. In one study, researchers found that music helped participants perform better on cognitive tasks such as visual search or tracking moving objects with their eyes. Music may also reduce stress levels and help with memory retention because it gives your brain something interesting to focus on as opposed to letting your thoughts wander off into space while doing repetitive tasks like cleaning dishes or doing laundry.
Music relieves anxiety and pain
Music has been shown to reduce anxiety and stress, as well as help with pain management. A 2009 study from the University of Colorado Boulder found that listening to music lowered cortisol levels in participants who were undergoing painful medical procedures, making it an effective treatment for reducing pain during those procedures. Music can also be used as a tool for relaxation; several studies have shown that listening to music before going to sleep helps improve overall sleep quality (particularly among older adults).
Conclusion
As you can see, there are some great guitar lessons here in Singapore for all ages and skill levels. So, whether you want to learn how to play an instrument for fun or pursue music as a career, these guitar lessons will get you on the right path!