Last Updated on May 10, 2023 by Muisc Pro Editorial Team
If you love to beat your drums, there is a good chance that your neighbours and your family aren't as enthusiastic as you are. One great way to keep everyone on side is to consider an electronic drum set. Not only will an electronic alternative to your acoustic drums kit allow you to practice and play at any time of the day (with the use of your trusty headphones), but it will also open up a whole new world of sonic possibilities.
These days, electronic drum sets can sound incredibly authentic, and are the choice of many professional musicians. However, we know that the electronic drum set market can be complicated. There are so many options to choose from, with many different features, and it can be hard to identify which set is right for your needs. That's why we have put together this ultimate guide of our top 10 picks for 2020.
Best Electronic Drum Set for Beginners: Yamaha DTX402K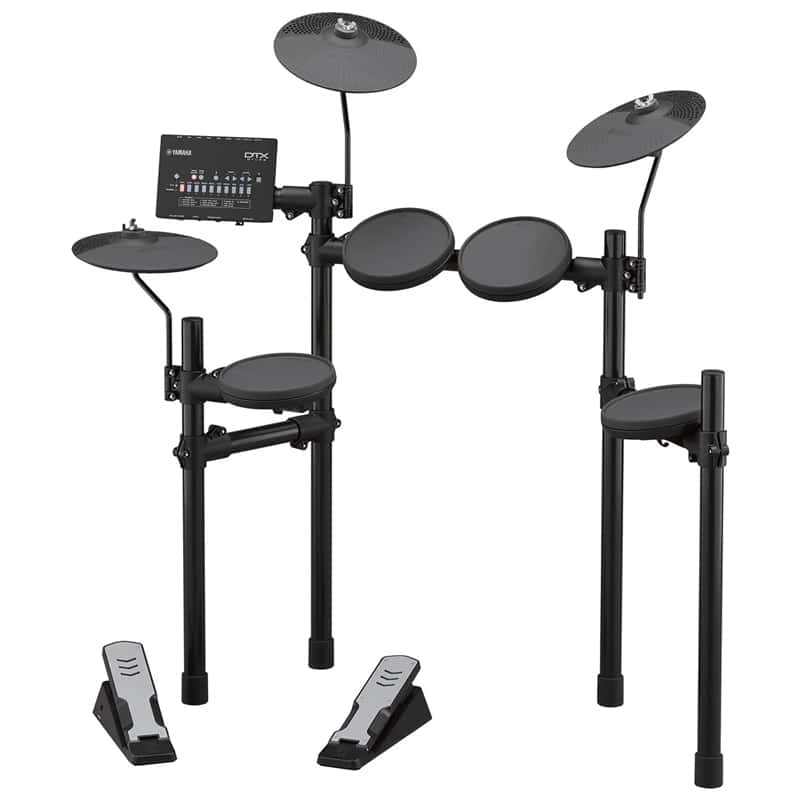 Yamaha's entry level offering is a five piece set that doubles as a drum coach that is always available to help you reach your percussive goals. The DTX402K comes with 10 training and challenge modes, and an app that lets you record and share your tracks straight to your devices.
Who knows? You could become the next YouTube sensation.
Best Value Electronic Drum Set: Roland TD-1K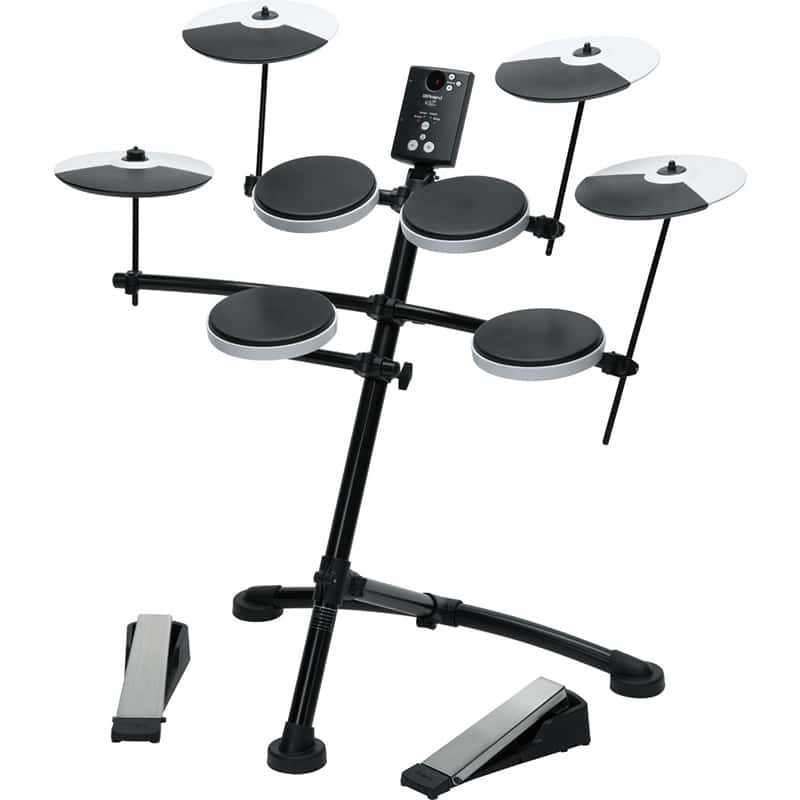 The Roland TD-1K is another good entry-level option that is very light weight and will fit in even the smallest recording studios or corners of the stage. With quality responsive playing pads, it has a clear sound and it even has an on-board coach function for those who are learning. This is a kit that will grow with you.
Best Professional Electronic Drum Set: Roland V-Drums TD-17KVX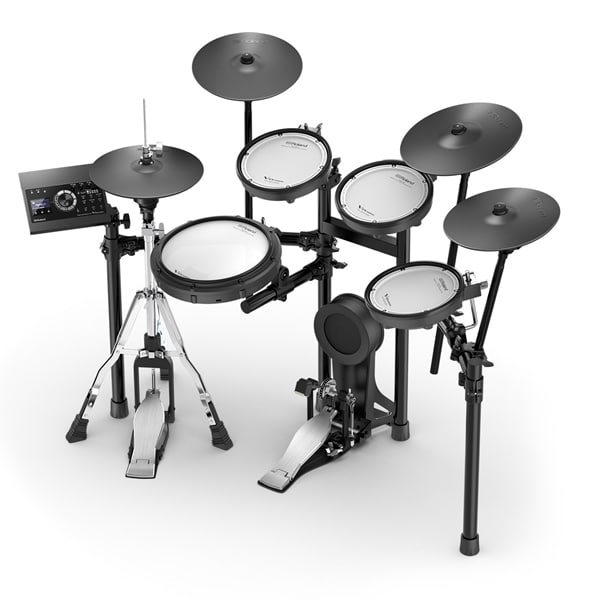 The next option from Roland gives you a huge variety of sound options with 50 kits to choose from. The pads are inspired by Roland's premium V drums, so they strive for superiority at every tap. The tunable mesh pads allow you to custom your playing response just like on your acoustic setup. With on-board Bluetooth, you can easily stream music or send midi data to your devices.
Roland V-Drums TD-25KV Electronic Drum Set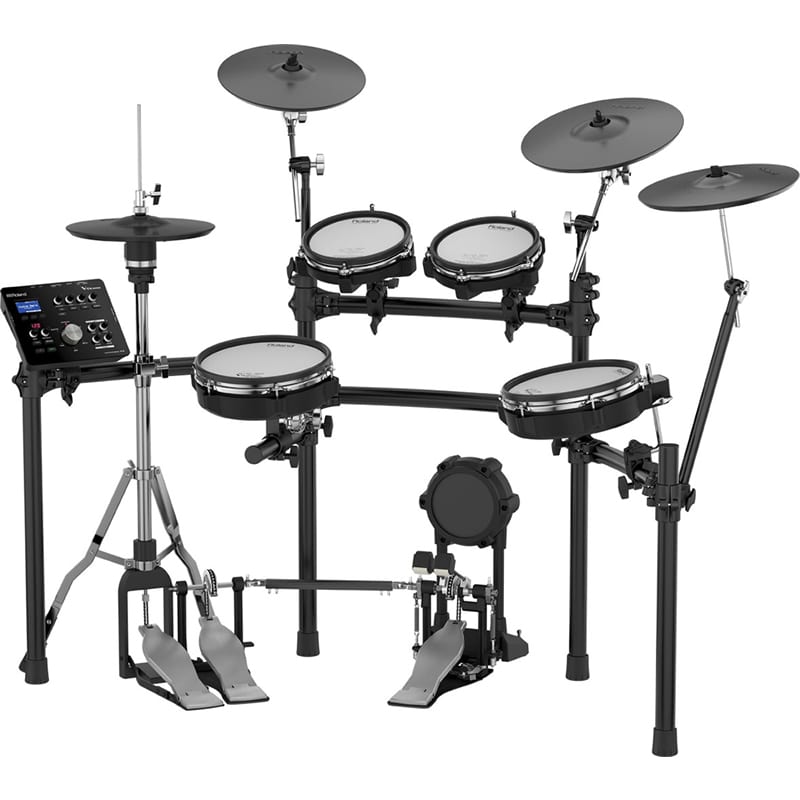 If you are looking for a lifelike drum set then this could be the one you. The tunable mesh heads and realistic cymbals give the sound that makes Roland drums very popular. With a streamlined interface you can easily customise your kit and capture your performances. Coupled with Bluetooth connectivity, this is a cutting edge piece of technology.
Yamaha DTX452K Electronic Drum Set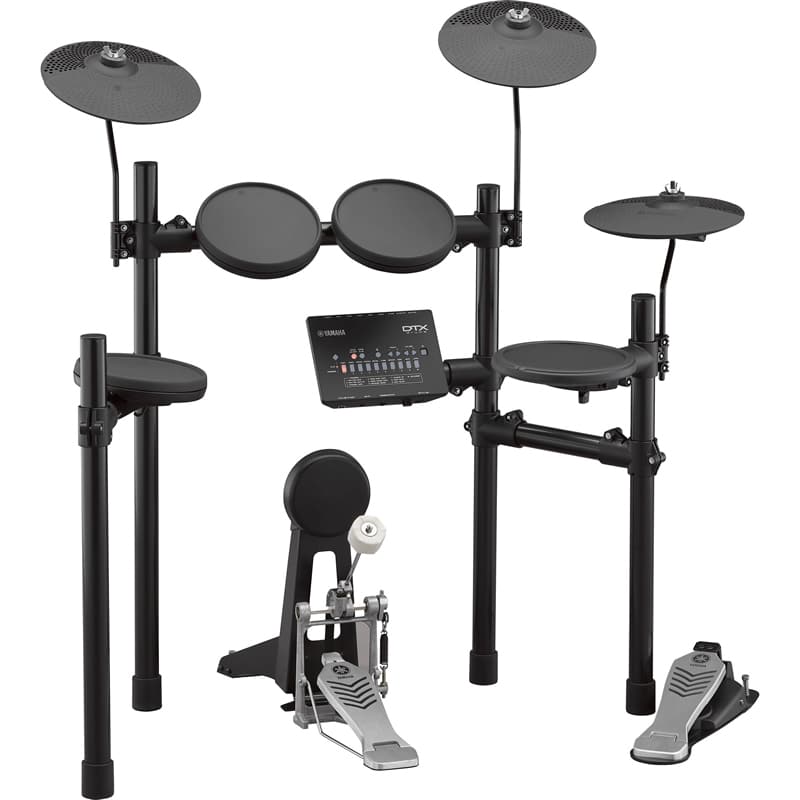 The DTX452K presents another affordable Yamaha offering, also powered by the DTX400 module. With 169 professional sounds and drum options and built in challenges, you will never get tired of practicing. The DTX452K has a hi-hat controller pedal and bass pedal, so you can experiment with 'half-open' hi-hat sounds, and really level up the way you play.
Yamaha DTX562K Electronic Drum Set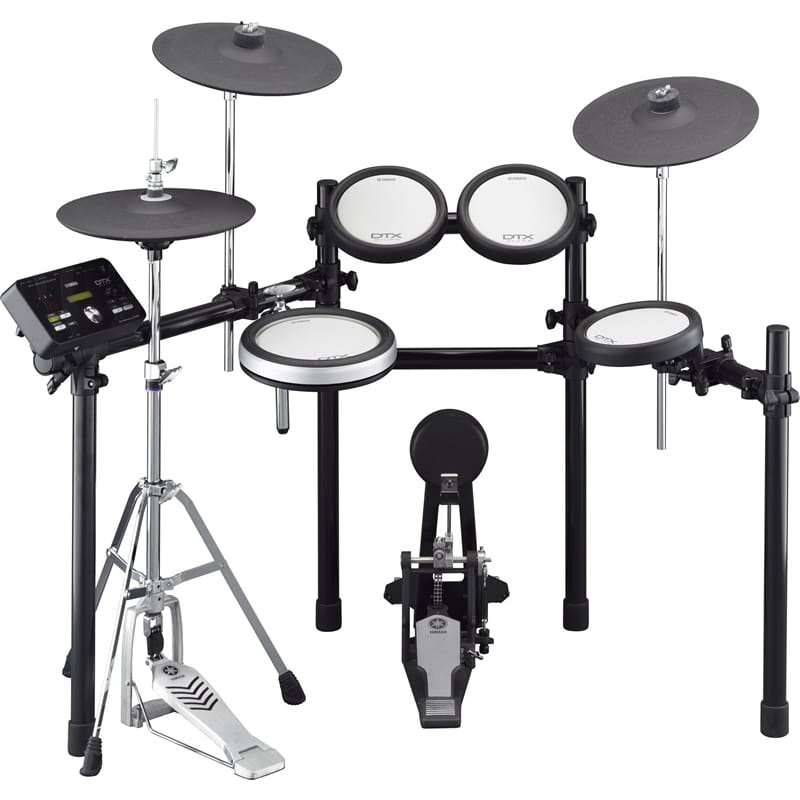 If you want something a little more robust from the Yamaha suite of offerings, you might go for the DTX562K. With this kit, you'll notice an exceptional trigger response that is receptive to the nuances of your playing. You get a huge variety of samples and kits to choose from, and also have the ability to customise and create your own setups by importing sounds via USB. Whether you are a novice or advanced player, this kit will help you hone your skills.
Behringer XD8USB Electronic Drum Set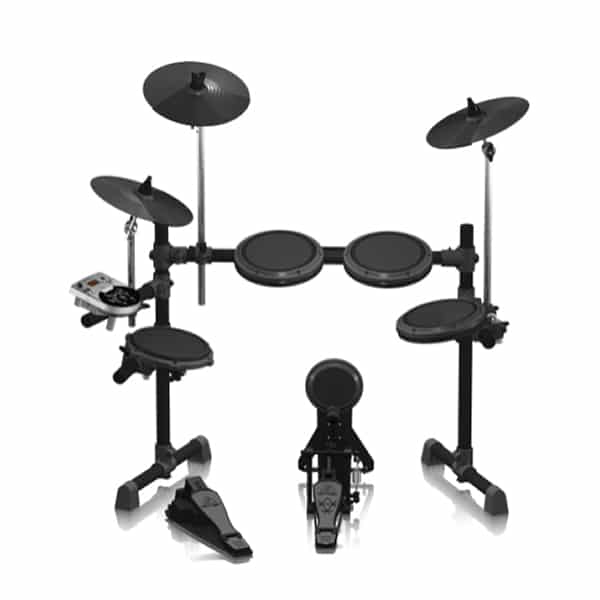 We think that Behringer have the best sounding electronic drums, loaded with awesome features, at very good prices. The XD8USB is a great pick if you want realistic sounding percussion with lots of sound options, without breaking the budget. This 8-piece kit ships ready to play and has a very easy to use USB interface. With this kit, you get the perfect blend of technology and usability, so you can't go wrong.
Behringer XD80USB Electronic Drum Set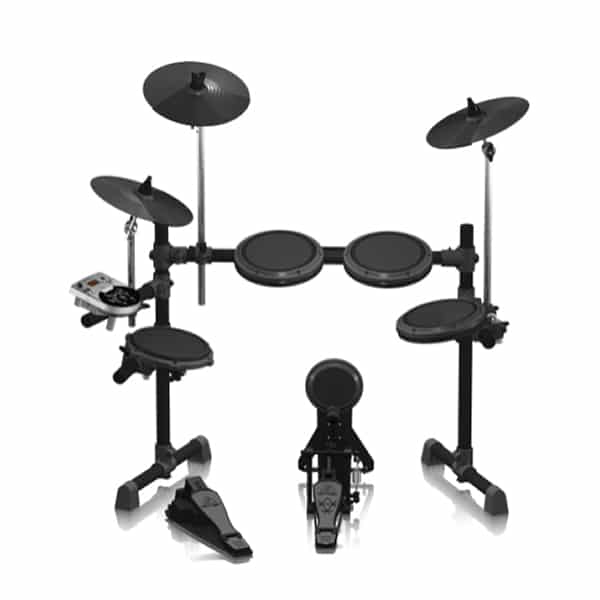 The Behringer XD80USB builds on the excellent features of the XD8. With 10 factory presets and high def sampling technology, it will give you a natural and warm sound for an easy transition from your acoustic set. Behringer don't over complicate things with too many sound choices. You get 15 awesome drum sets and 175 sounds to choose from, right at your fingertips, and all are quality. The super convenient USB interface allows connectivity with any virtual instrument or drum software so you just need to do what you do best: rock. Trust us when we say, this is a killer package.
Alesis Command Kit Electronic Drum Set (8 – Piece)
This 8 piece drum set prides itself on an authentic drumming experience thanks to the Alesis mesh snare and mesh kick that deliver realistic sound. The easy to use interface operates via a Command Drum Module that has 70 drum kits and over 600 sounds to choose from, plus the ability to load your own samples. If you want to be spoiled for choice, this offering has loads of sonic possibilities!
Alesis Command Mesh Kit Electronic Drum Set (8 – Piece)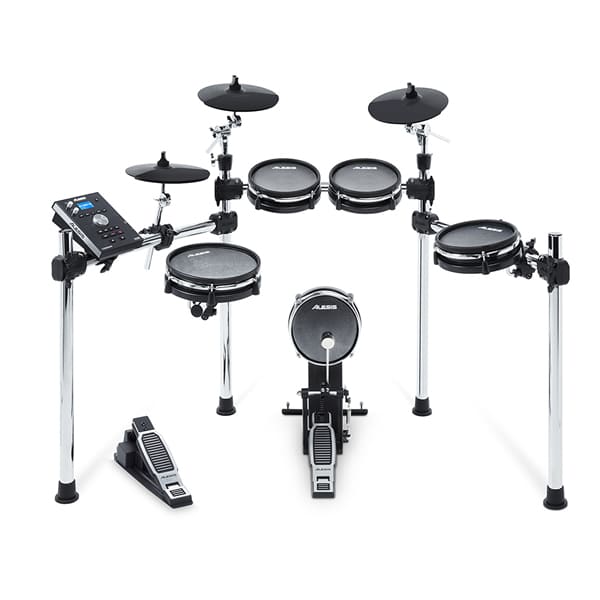 The next step up in the Alesis family takes the mesh that makes the snare and kick sound so great on the Command Kit, and bring it to all of the head pads in the set. The result is aural splendour. This premium kit is also assembled in an all-chrome rack, so it looks great, and it comes with the same extensive sound bank as the Command Kit for endless fun and creativity.
There you have it! Whether you are a complete beginner just starting out and looking for an electronic set to help you learn, or a seasoned musician with recording and onstage needs, there is certainly something on this list that is going to help you shine. All you need to do is choose which option fits you best, and start rocking.