Last Updated on May 10, 2023 by Muisc Pro Editorial Team
Bookshelf speakers are a cornerstone of every home (whether it is for daily listening, home theatres, or parties). Ever since the introduction of hi-fi systems, speakers have been considered not only a necessity for listening to music, but also a part of home décor. These days, bookshelf speakers integrate cutting edge technology with sleek designs that match every aesthetic. The best bookshelf speakers will have the perfect balance between size, audio quality, features and price.
When you are looking for a good set of bookshelf speakers there are a few things you should consider:
Are they active or passive speakers? Passive speakers are a more classic style system that need to be powered by an external amp. Active speakers are becoming increasingly popular and have a built in power amp.
Is there Bluetooth and wi-fi technology? This will allow you to stream music straight from your devices and control your speakers via an app. Not to mention, have a wire free setup that is visually pleasing.
What is the sensitivity and power of the speakers? This is going to tell you how loud your speakers are and is measured in decibels or watts. This is an important measurement to know depending on what you will be using your speakers for.
To help you find the best bookshelf speakers for you, we have compiled a list of the top 15 bookshelf speakers in Singapore in 2020.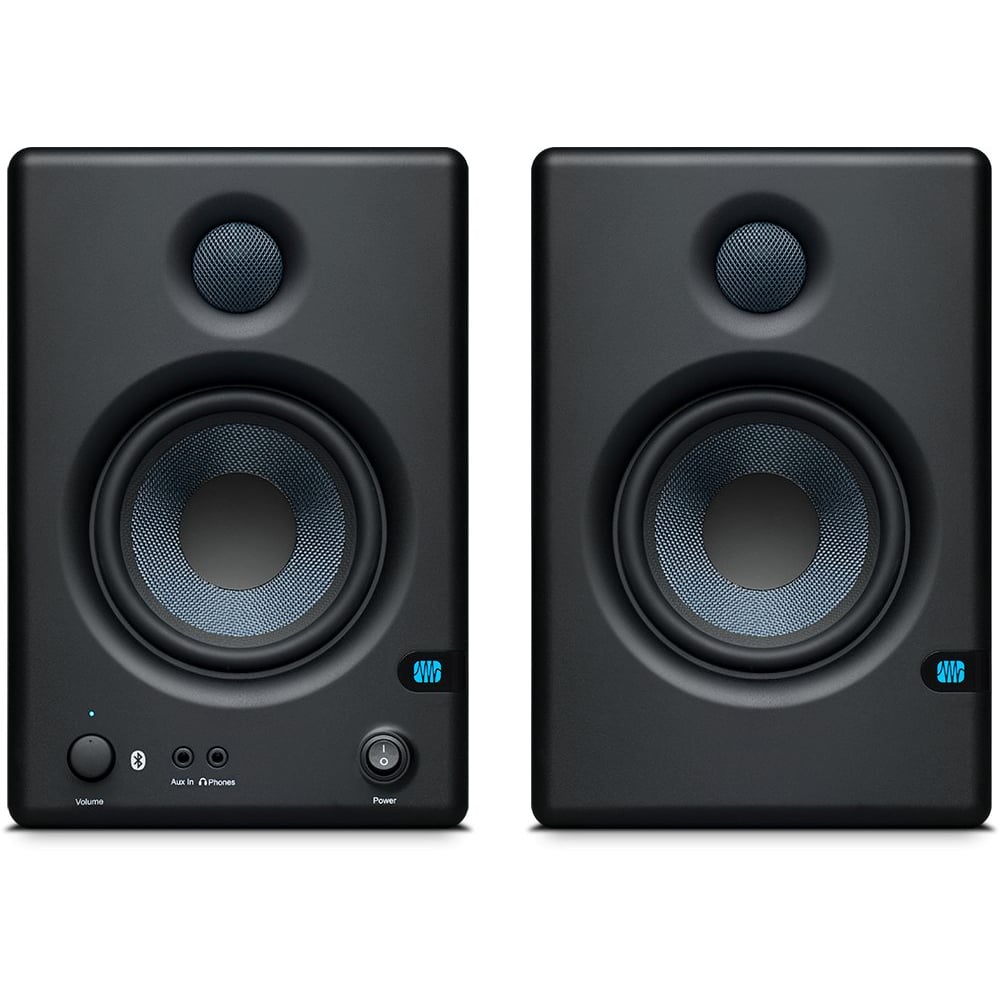 If you are looking for a full set of bookshelf speakers then the PreSonus Eris E3.5 BT/ E4.5 BT Active Wireless Monitors with Bluetooth are certainly worth a look.  With four speakers in the set you will get a lush and well-rounded output to fill any room. The Eris series is designed by audio engineers, so you can be assured you are receiving the highest audio quality.
Key features of Presonus E4.5 BT:
– Rear firing acoustic ports for supreme bass reproduction.
– Resonance suppressing internal bracing for clean output.
– High and low frequency controls, front panel volume and simple Bluetooth pairing via signal button press.
– Stream your favourite music over Bluetooth and control from your mobile device.
– A range of inputs with ¼ inch TRS, unbalanced 1/8 inch stereo and RCA connectivity.
This setup is ideal for home studios, home theatres, gaming and all your daily listening. For supreme convenience you can even connect to Bluetooth and control everything from your mobile device via the free PreSonus application. Whether you are having a party or cleaning the house, the
Eris E3.5 BT
/
Eris E4.5 BT
combine for smooth and accurate sound reproduction every time. These speakers are also small enough to fit just about anywhere, and the sleek design compliments any décor.
Each speaker in the Eris family is made with a woven composite low frequency driver for tight bass that you can feel, and a cleaner overall sound than many competitors. The 3.5's feature a 3.5-inch speaker, while the 4.5's are one inch bigger at 4.5 inch. All speakers have a one-inch silk dome tweeter for crystalline highs. With 25 watts of power per speaker, you receive 200 watts of total output with Class AB bi-amplification. A great sounding setup that packs a serious audio punch for any household and any function.
[maxbutton id="6″ url="https://www.musicshop.sg/products/presonus-eris-e4-5-bt-studio-monitor-speaker-with-bluetooth?_pos=1&_sid=1ce02d744&_ss=r" ]
Klipsch R-15PM powered Bookshelf speakers with Bluetooth (Active)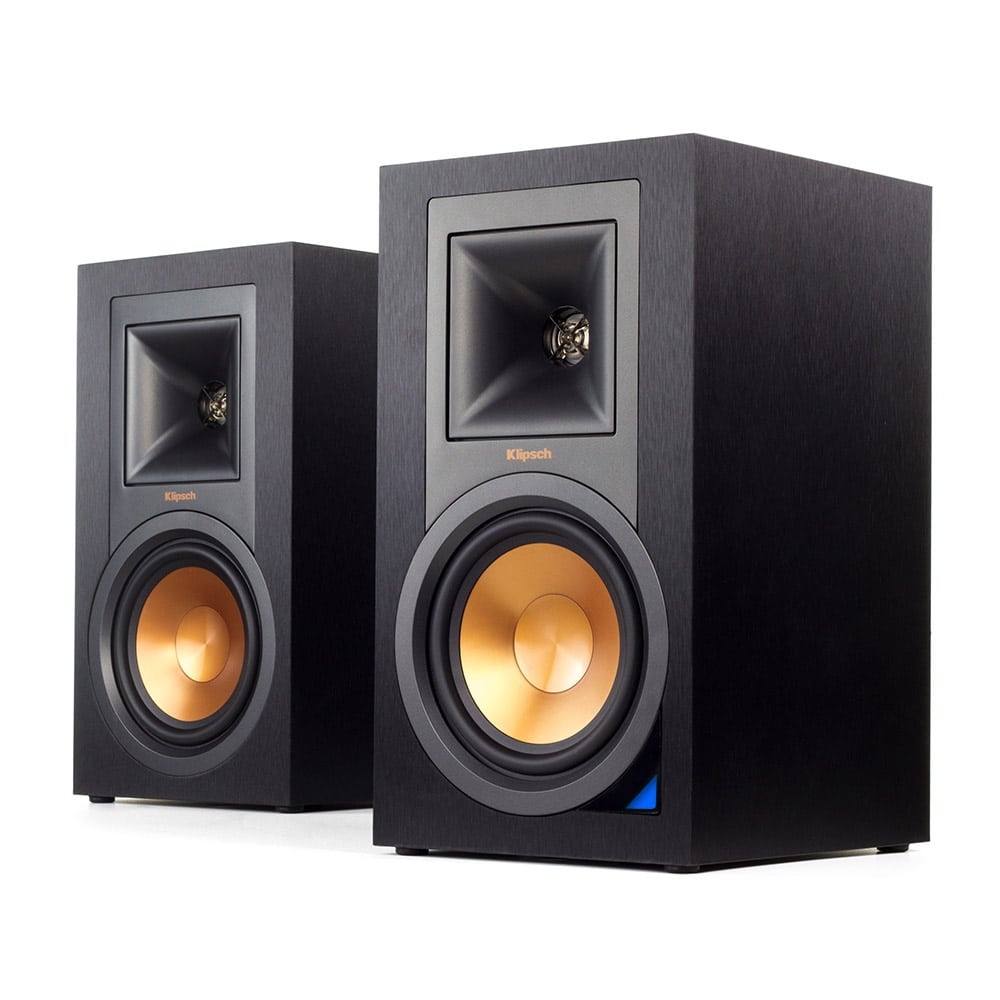 Klipsch are proving themselves as a new powerhouse in sound technology. The R-15PM active bookshelf speakers deliver rich sound that will fill the room from a compact and groovy looking retro casing.
They feature Bluetooth technology for full wireless control, USB inputs for connection to a computer or a sub woofer, and a variety of input/output options. Packed with features at a great price.
Klipsch R-41PM Powered Bookshelf Speakers (Active)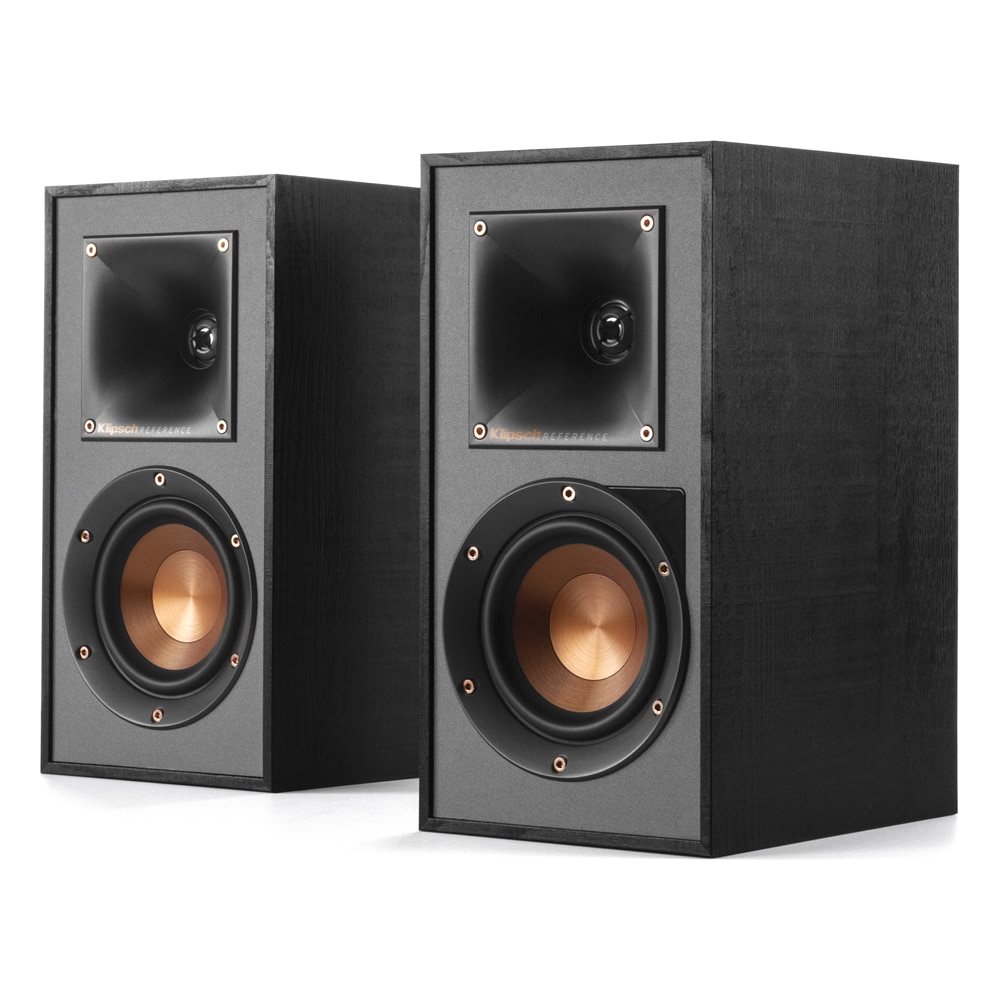 Another great member of the Klipsch family is the R-41PM. These active speakers feature an all digital built in amplifier with premium quality sound. There is also seamless subwoofer integration and Bluetooth built in. A standout out feature is the phono/line analog switch for connection to turntables. A real home DJ dream setup.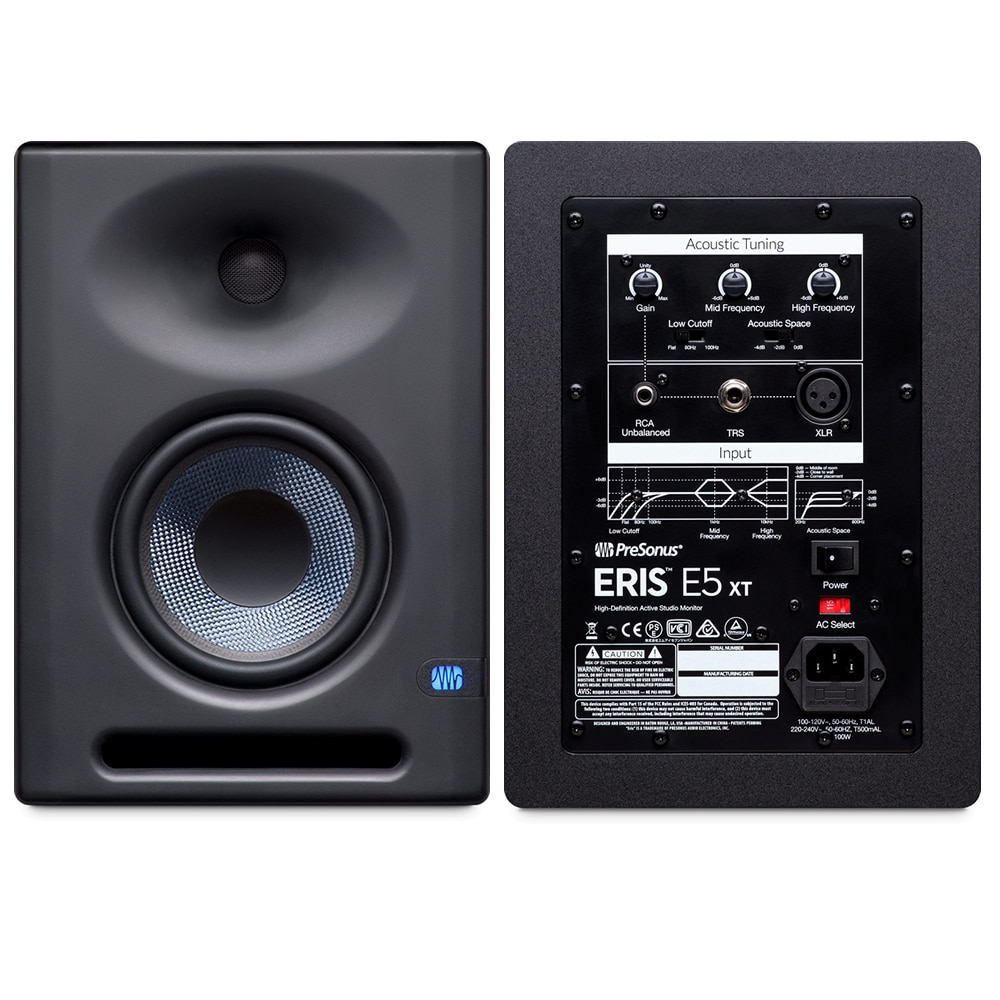 Another great active option are these compact babies from PreSonus. The E5 XT's give smooth and accurate frequency response that will be music to even the most astute listener's ears. With 102 dB of maximum continuous sound pressure, and 80 watts of AB amplification, they are more powerful than they look. With on-board acoustic tuning, subsonic protection, resonance suppressing internal bracing, and more, the Eris E5 will never let you down.
[maxbutton id="6″ url="https://www.musicshop.sg/products/presonus-eris-e5-xt-2-way-studio-monitors?_pos=1&_sid=6556e9744&_ss=r" ]
KEF Q150 Bookshelf Speakers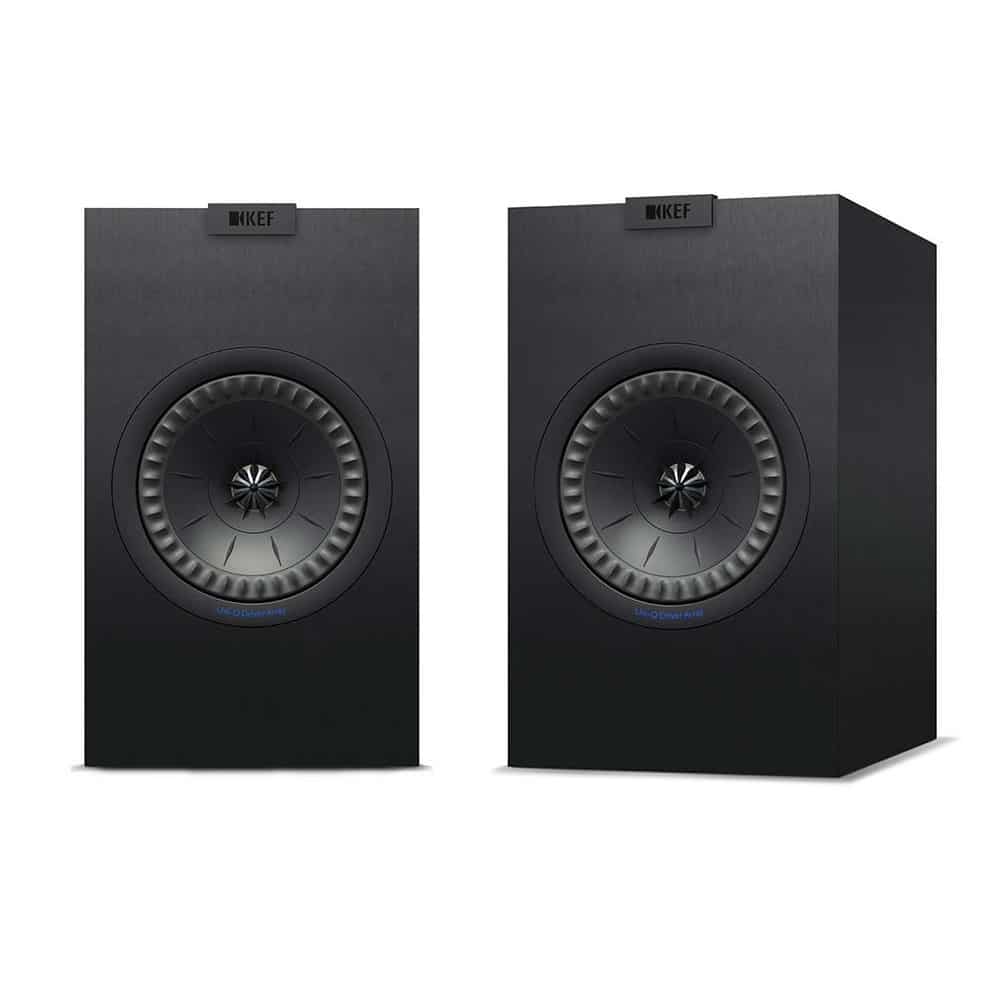 Brace your bookshelves! KEF's Q150 passive bookshelf speaker offering brings heavyweight sound to your living room or sound space. They feature 108dB of power and require a 100 watt amplifier. The Uni-Q 'Single Point Source' Driver Array gives clean and accurate sound, while the damped tweeter promises natural high frequencies. The Uni-Q driver has been repositioned to the centre of the module for improved output. Overall, this is a powerful and balanced package that will be popular with those who love bass.
KEF LSX Wireless Music System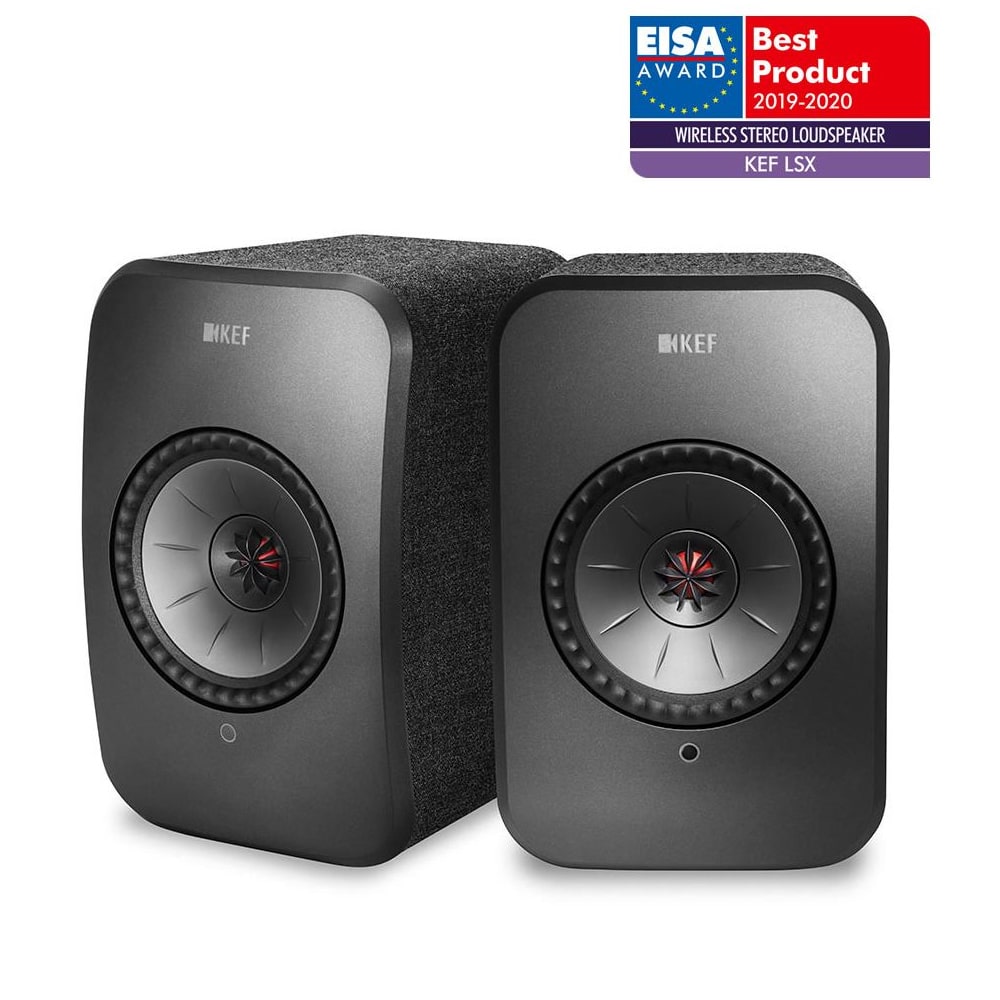 While a pair of KEF LSX jumps up on the price tag scale, they are certainly worth the investment. Not only do the metallic colour options look like a million dollars, they are packed with features. They have Spotify connect built-in for easy streaming of your music, and easily integrate with Apple Play. The real star of the show is the advanced Music Integrity Engine that makes the LSX small enough to sit on a shelf, but output a deep sound field much fuller than its size suggests. We can't say a bad word about these speakers.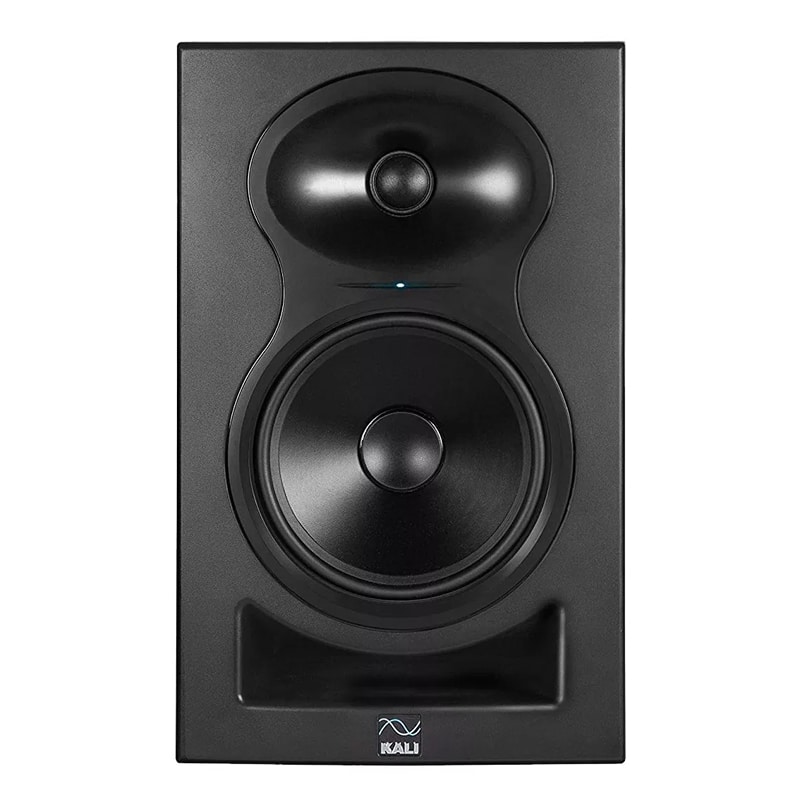 The Kali Audio LP-6 offers another good active speaker option. The 3D imaging waveguide brings room filling soundstage quality sound from a pair of stereo speakers. They have a great dynamic range thanks to the very high excursion voice coil. If you are looking for something with a good output (85 dB) and superior accuracy, these might be the bookshelf speakers for you.
[maxbutton id="6″ url="https://www.musicshop.sg/products/kali-audio-lp-6-6-5-inch-studio-monitor-speakers?_pos=1&_sid=101ef454c&_ss=r" ]
Edifier R1280T Powered Bookshelf Speakers (Active)
Edifier's R1280T are a robust bookshelf speaker option with a sleek design. They feature natural sound reproduction through 13mm silk dome tweeters and 4 inch full range unit. These bookshelf speakers can be managed from a remote control, so they have added convenience wherever you place them. The classic wood finish makes them a favourite for those looking for a sleek contribution to the home décor.
Yamaha NS-333 2-Way Bass Reflex Bookshelf Speakers (Active)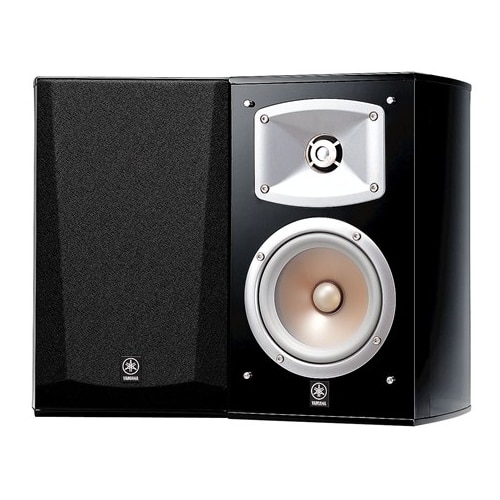 Yamaha is a well-known brand for a reason. They deliver consistently good products and the NS-333 2-Way bookshelf speakers are no exception. They feature a 5-inch PMD cone woofer and 1-inch aluminium dome tweeter in each speaker, outputting 150 watts total power. These are a favourite for home theatre applications and feature a bass-reflex design for both main and surround sound. The waveguide horns reduce reflected sound so you'll never annoy the people in the room next door. It's like having a commercial theatre right at home.
Edifier R1700BT Bluetooth Bookshelf Speakers (Active)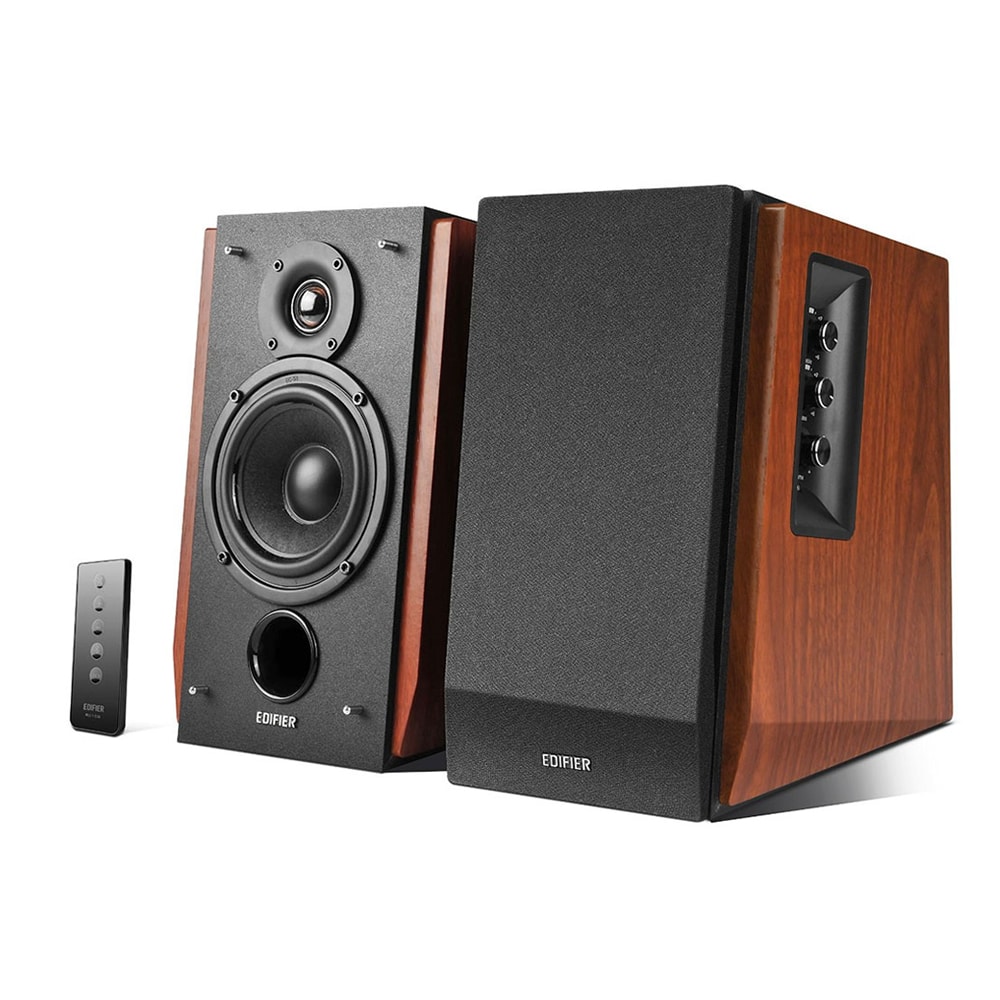 The Edifier R1700BT are a very versatile set of Bluetooth speakers with a powerful four inch bass driver per speaker. They deliver full sounding lows, and crystalline highs across a wide dynamic range. The 10-degree angle gives a better listening experience, and you always have total control through the master volume and bass adjust. Enjoy the convenience of wireless connectivity and Bluetooth to stream and control straight from your devices.
Dynaudio Xeo 2 Wireless Bookshelf Speakers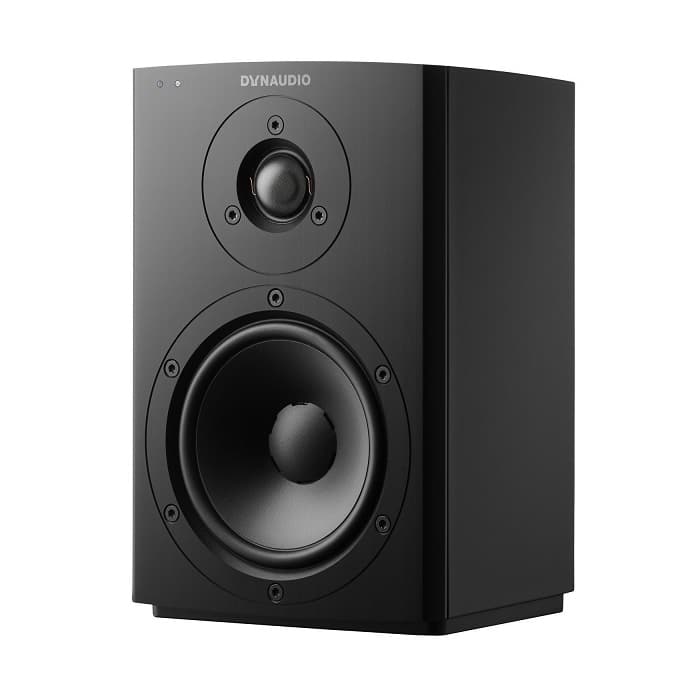 The Dynaudio Xeo 2 are another great Bluetooth compatible offering. You can stream anything wirelessly from your Bluetooth compatible device, and control remotely or via the touch sensitive buttons on the unit. These bookshelf speakers are designed to minimise interference thanks to the solid aluminium casing. The dual 65-watt amplifiers output focused and clear sound time and again. You can also hook up to a Dynaudio Connect box via USB to expand your setup.
Polk Audio T15 100 Watt Home Theater Bookshelf Speakers (Passive)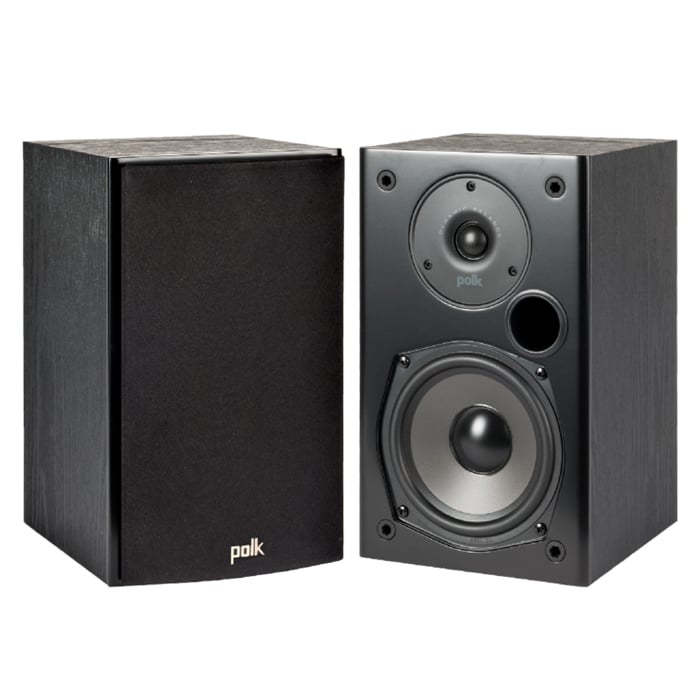 Do you need power? Then you might be looking for the Polk Audio T15. These passive speakers output 100 watts of power and can transform your home theatre experience with immersive surround. They are designed to produce even and natural sound with flawless bass, even at low frequencies. These bookshelf speakers are wall mountable so you can position them ideally in your home. At an affordable price for their class, these speakers are worth a look.
Creative E-MU XM7 Bookshelf Speakers (Passive)
Creative's E-MU XM7 passive bookshelf speakers really shine in terms of their bass response. They have a custom designed 5-inch woofer with an oversized magnet structure for minimising distortion and quality loss. This is matched by highly efficient 1-inch silk dome tweeters. The wooden enclosure minimises the acoustic resonance and outputs a very warm sound. With the Sound Blaster X7 technology you can configure your listening preferences and keep your presets for a wide range of uses.
Micca MB42X Bookshelf Speakers (Passive)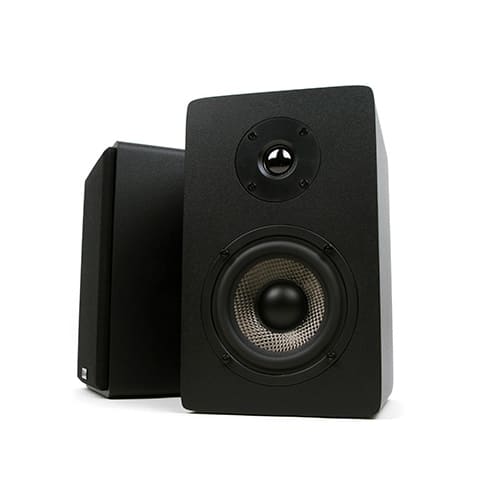 Micca may not be the biggest name in audio technology, but they have some great offerings. The MB42X bookshelf speakers are no exception. They feature a balanced woven carbon fire woofer for strong and impactful bass, and equally impressive highs from the silk dome tweeters. There is optimised 12dB crossover, and the ported enclosure minimises distortion. Definitely worth your consideration.
DynaudioEMIT M10 Bookshelf Speakers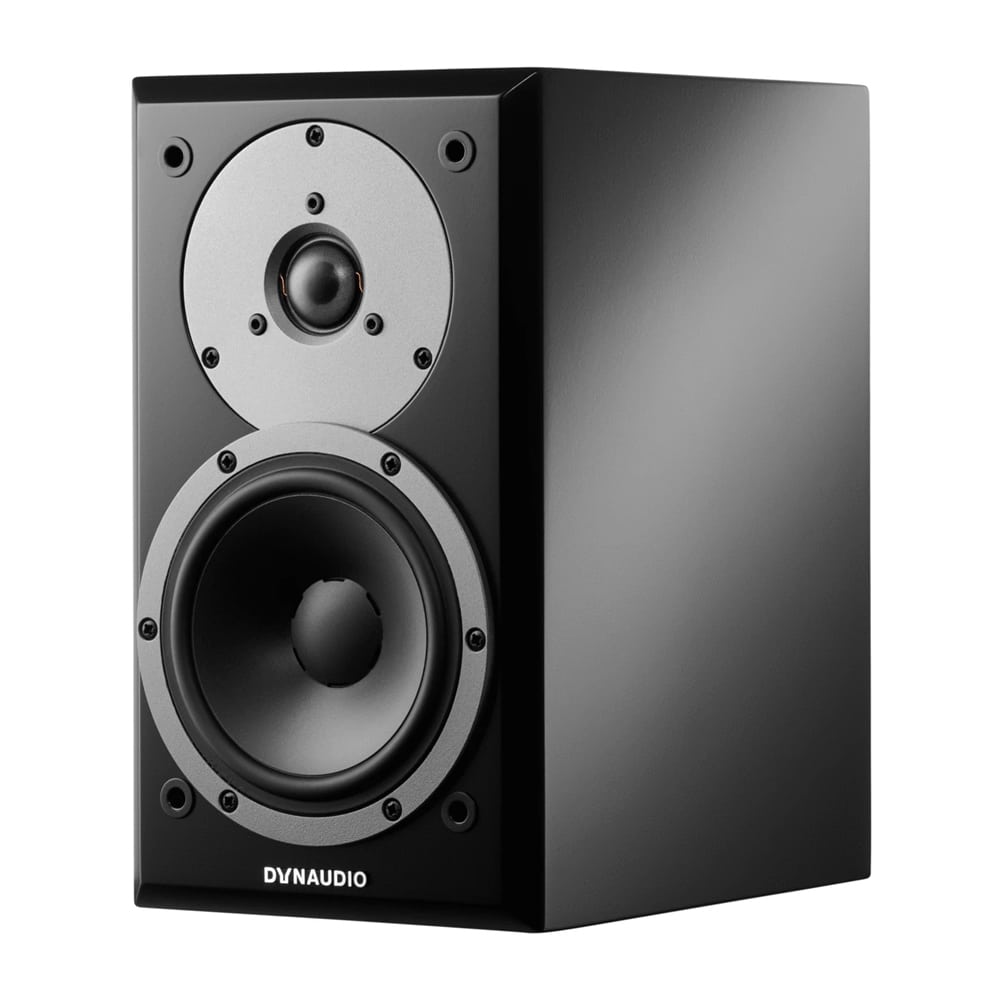 Don't assume that small speakers have small sound! The DynaudioEMIT M10 proves otherwise. This compact system delivers bright and big sound from the 14cm MSP mid/bass driver and 28mm soft-dome tweeter. Optimised for small and medium sized rooms, the bass-reflex port and long-throw driver give room filling sound that isn't overpowering. You can position them anywhere in the room, even against the wall, and still get wide and clear dispersion.
So there you have it!
As you can see, there are loads of great bookshelf options available across all budgets, depending on the features you need and want.
What are you waiting for? Get a set for yourself today and turn your home, office or studio into a sonic powerhouse.