Last Updated on May 10, 2023 by Muisc Pro Editorial Team
Welcome to our guide showcasing the best audio shops in Singapore, an essential resource for those seeking quality and affordability. Our blog post is dedicated to all sound lovers, from home audio enthusiasts to professional music makers. Navigating the abundant tech stores in the city can be challenging, so we've compiled a list of top audio outlets offering excellent products and customer service. We're exploring Singapore's audio landscape to help you find the best audio equipment for your needs. Join us on this journey as we strive to enhance your audio experience and ensure you get value for your money.
Musicshop.sg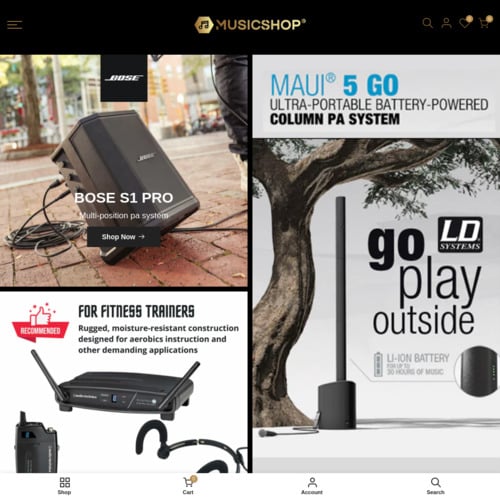 Music Shop is a Singapore-based online business that sells a variety of musical instruments, gear, speakers, sound systems, mixers, and other items. They are Singapore-based music and pro audio store that provides top-notch equipment at competitive pricing. In addition, they offer sound system rentals, commercial sound system installation, and design services in addition to their online store.
Initially, they rented out sound equipment to individuals and businesses for occasions like weddings, parties, conferences, and business meetings. Since then, as their clientele and staff have expanded, they have chosen to make a big move into the online music store retailer market in 2018.
With the addition of this new store section, they can now provide their clients with a broader range of Portable PA Speakers, Wireless Microphones, Audio Interfaces, and Studio Monitor Speakers.
Website:  https://www.musicshop.sg/
TREOO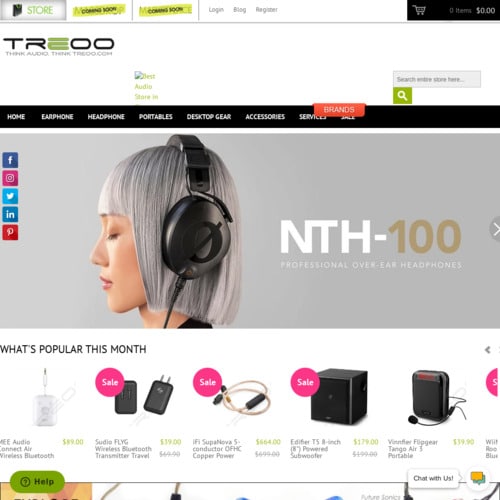 Due to its status as an authorized distributor and dealer for more than 300 audio brands, TREOO is perhaps the largest audio-specific store in Singapore. They have been in business since 2008 and are a reputable source for advice on headphones, earphones, speakers, DAC/Amplifiers, streamers, cables, and other accessories for portable and home setups.
Additionally, they provide repair services, special monitors, and lines for commercial studios. TREOO is a Singapore-based audio shop that sells high-end audio products.
Website: https://store.treoo.com/
Atlas Sound & Vision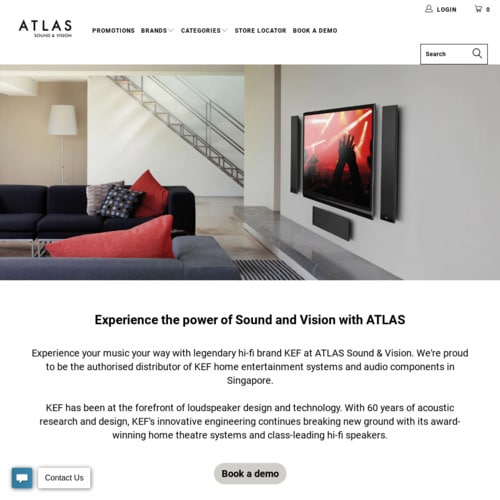 Atlas Sound & Vision is the leading distributor of high-end audiovisual equipment in Singapore, Malaysia, and Brunei. Atlas uses the power of sound and imagery to ignite ambitions across generations. Beyond having a passion for excellent audio and visual goods, Atlas is genuinely concerned about the relationships and experiences they assist build.
Everything Atlas touches, from partners and consumers to employees and staff, is a coordinated effort to link people with one another and their aspirations.
Website:  https://atlas-sv.com/
Swee Lee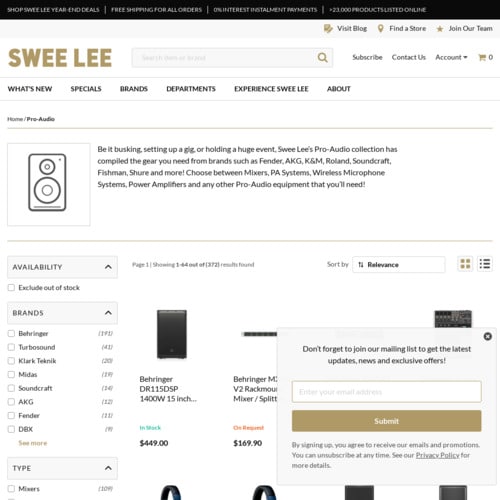 Swee Lee is a Singaporean audio brand. Southeast Asia's music and artistic culture are synonymous with Swee Lee, who is also a dependable collaborator for the biggest brands in the world. When you walk into any store, you will be greeted by welcoming employees, a cozy atmosphere, and an unmatched assortment of musical instruments and lifestyle accessories.
In 1946, their trip began as Singapore launched a new chapter in its history and rock 'n' roll was sweeping the USA. Swee Lee set out to create their legacy after realizing that music had the power to influence society and the human soul.
Website:  https://www.sweelee.com.sg/collections/pro-audio
HiFi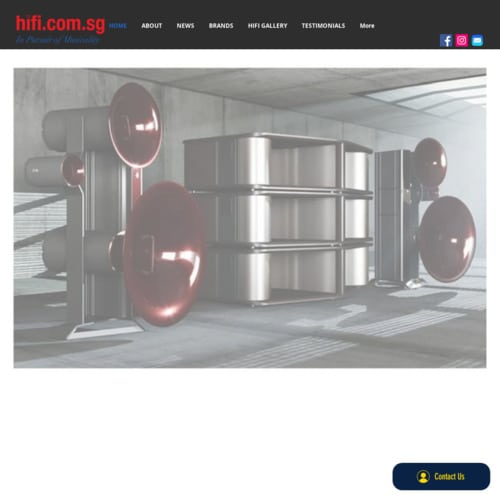 Hi-Fi is one of the most popular and well-known audio stores in Singapore. With a modest beginning in 1993, Hifi (Audio Note S'pore Pte Ltd) set out to provide excellent sound systems to meet the needs of audiophiles, particularly young enthusiasts just starting in their hobby. They introduced everything from speakers to amplification to tuning tools and cables, and they were the first company in Singapore to popularize Australian audio names like Moratori and Micrex.
Their sound systems dazzled the crowds with their jaw-dropping dynamic and authentic sound at their first audio presentation in 1993. It was a turning point. There has been no going back since they set the bar.
The dominant player in the local audio sound market nowadays is Hifi. With their distributorship, they have built a fantastic reputation for their stable, globally renowned brands. Moreover, they have gained a lot of admirers thanks to their exceptional customer service and professionalism, and many of them have become friends and long-term partners.
Website:  https://www.hifi.com.sg/
E1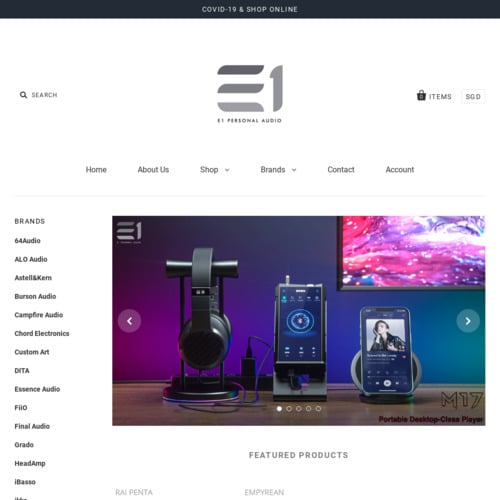 E1 is a high-end audio equipment store in Singapore specializing in audio products such as speakers, amplifiers, turntables, and other accessories. E1 wants a relaxed, pressure-free environment where you may feel, touch, and experience your music! Some of the top selections of audiophile products are offered here for you to browse to share your enthusiasm for high-quality audio and enhance the sound of your music.
Since 2013, they have been working to fulfill their clients' aspirations of listening to music. However, it is recommended that you visit their warm store to hear the results for yourself because it is crucial to let your ears make the final decision.
Website:  https://sg.e1personalaudio.com/
Absolute Sound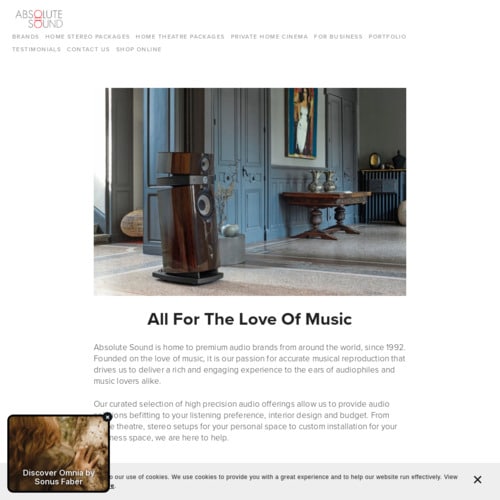 Since 1992, Absolute Sound has been the home of high-end audio manufacturers from all over the world. Their company was founded on a love of music. Our passion for precise musical reproduction drives them to give audiophiles and music fans a rich and enjoyable listening experience.
Thanks to their carefully chosen collection of high-precision audio options, they can offer appropriate audio solutions for your listening choice, home design, and budget. They can assist you with everything from bespoke installation for your office space to home theater and sound installations for your area.
Website:   https://www.absolutesound.com.sg/
Stereo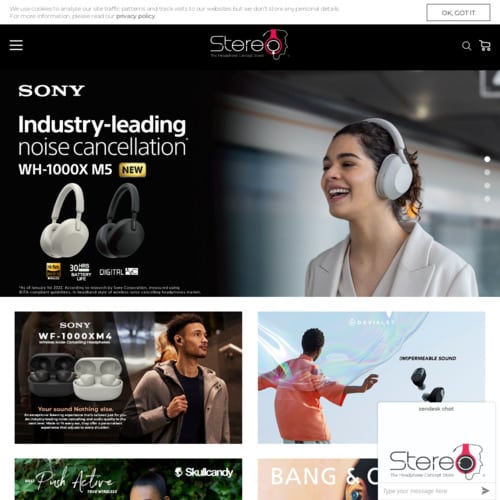 Stereo is a famous audio shop in Singapore. They are committed to giving their clients the best audio experience by delivering the highest-quality sounds to their ears.
They are passionate about all types of audio gear, particularly headphones, which has made them the biggest headphone specialty store in the nation. They work hard to provide their consumers with the most excellent audio equipment. Together with their coworkers, they put forth a lot of effort to ensure that every action they take benefits their clients.
Website:  https://www.stereo.com.sg/
Conclusion
Amidst a diverse array of technology stores, we've singled out outlets that offer a perfect blend of quality, affordability, and excellent customer service. One standout recommendation is Musicshop.sg, a one-stop-shop for all your audio needs, offering a wide range of top-tier audio equipment. We highly encourage our readers to visit these shops for an enriching shopping experience, ensuring you receive the best value and customer service.