In the realm of gaming headsets, one frequent grievance pertains to the mediocre quality of the built-in microphones. Whilst they may suffice for casual banter or in-game communications, their performance leaves a lot to be desired when professional, high-quality voice capture is a necessity. This shortfall, though tolerated by many gamers in exchange for excellent sound delivery, often compels content creators and streamers to invest in a dedicated desk microphone for superior audio recordings. Alas, the struggle for premium audio quality and convenient gaming often demands two separate devices. Until now, that is.
With the release of the ATH-M50xSTS StreamSet, Audio Technica is seeking to revolutionize the gaming headset landscape by offering a solution that says an emphatic 'no' to the need for multiple devices.
A High-end Beast with Hefty Tag
This new addition to Audio Technica's portfolio isn't your average, budget-friendly headset. With a price tag of $229/$AUD399/£169, it firmly places itself in the high-end category of gaming gear. However, it's clear that this headset is not striving for affordability. Instead, it aims to provide uncompromised quality and unparalleled performance.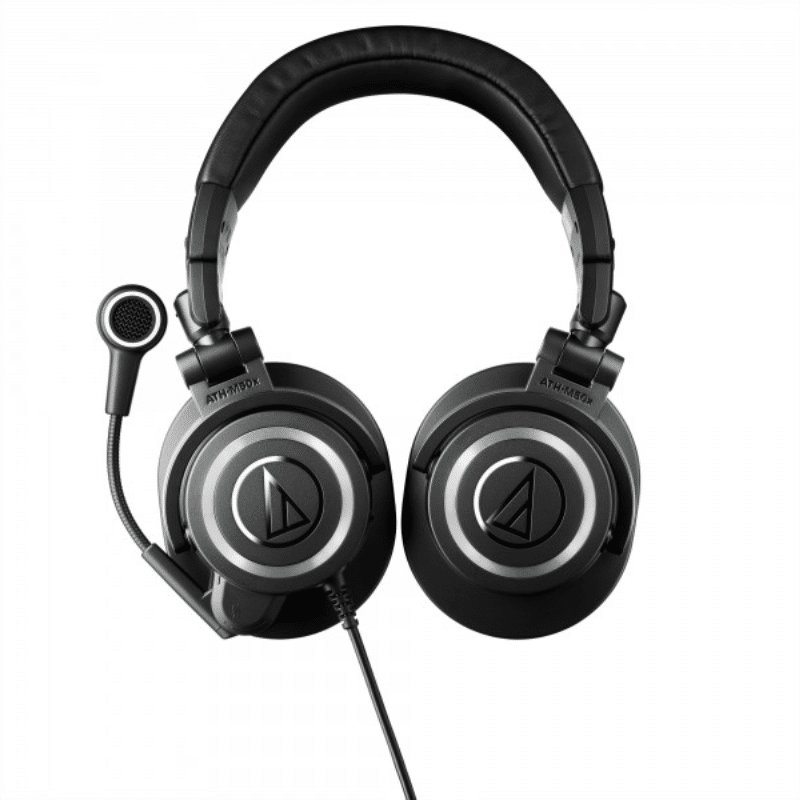 Robust and Refined Design
The StreamSet's robust build quality, a harmonious blend of strength and flexibility, is immediately apparent. The headset features fully rotating and foldable earpieces with interchangeable pads for enhanced comfort. While primarily constructed from plastic, the headset manages to maintain a sturdy feel, further enhanced by the addition of silver metal flourishes that splendidly complement the matte black design. Its sophisticated aesthetics resonate an aura of superior quality, even to the casual observer.
Recommended Youtube Reviews
Unparalleled Audio Experience
Audio Technica's ATH-M50xSTS excels in audio reproduction, as one would expect from such a brand. Essentially a revamp of the acclaimed ATH-M50x, this headset has been meticulously engineered to offer an immersive and intricate audio experience. The sound output is well balanced, allowing for the subtlest details to shine through in your favourite tracks. While it leans slightly towards bass-heavy sound reproduction – a common trait among headsets – this is counterbalanced by bright treble and warm tones, resulting in a pleasant audio ambience.
Immersive Gaming Audio
The excellence of the ATH-M50xSTS isn't restricted to music listening. The quality of in-game sounds is equally remarkable, with clear distinction and negligible distortion, even amidst the most action-packed scenarios. Games like Overwatch 2 and Sons of the Forest come alive through this headset, whether you're tracking enemies by their footsteps or embarking on an audibly rich adventure. The comfortable design and high-quality audio make even the most intense gaming sessions a delightful auditory journey.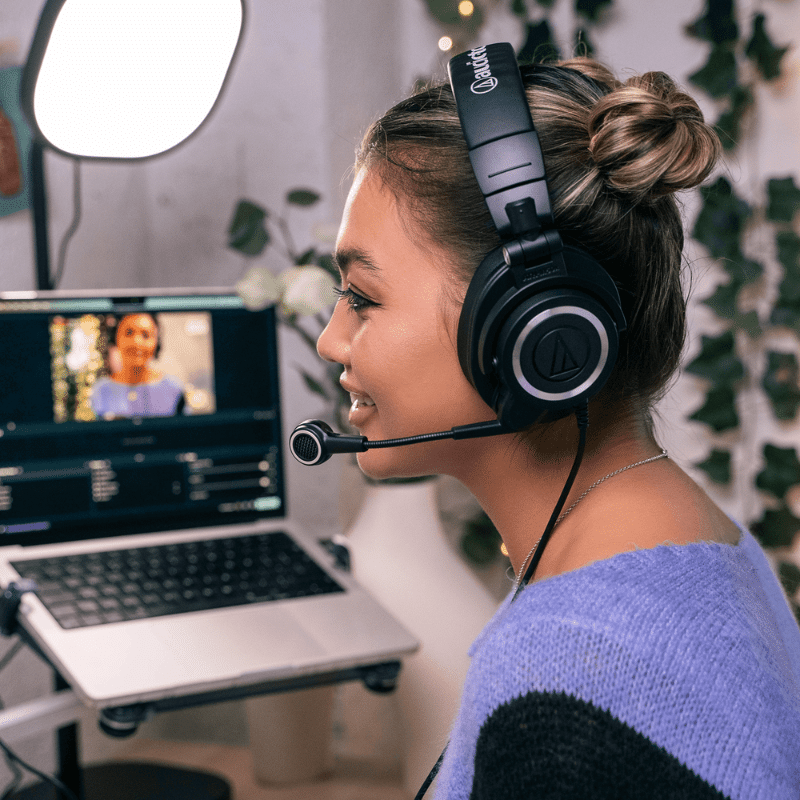 This is just the beginning of the discussion around the Audio-Technica ATH-M50xSTS StreamSet. Its distinct design, superior build quality, and unparalleled audio performance make it a unique offering in the gaming gear landscape. A more in-depth analysis of its various other features will be provided as we delve further into this impressive piece of equipment.
Minimalistic Design with Functional Utility
The design philosophy behind the ATH-M50xSTS StreamSet leans towards simplicity, evident in its outer housing. A single pressable scroll wheel serves as the lone physical control on the headset, functioning to adjust the volume and toggle the monitor mode on and off. The monitor mode, designed to let users hear their voice through the headset, may initially seem unusual. However, with this headset, it surprisingly feels more intuitive and user-friendly.
The ease of use in this context is likely due to the inclusion of dedicated monitor controls and an efficient sidetone circuit that presents your voice with a more natural tone in the headset. This emphasis on the monitor mode results in the absence of other physical controls on the headset, aligning with the device's design approach which prioritizes the quality of voice transmission.
The absence of onboard controls means that users must adjust all other audio settings through their PC. While it might require some adjustment for those accustomed to on-headset controls, the streamlined simplicity of the device's interface arguably outweighs the minor inconvenience.
Impressive Microphone Quality
The ATH-M50xSTS StreamSet's major selling point is the high-quality microphone it brings to the table, and it does not disappoint. Audio Technica has integrated a cardioid condenser into the attached boom microphone, based on the brand's acclaimed 20 Series microphones. The result? A microphone that rivals the quality of many desktop microphones.
The StreamSet's microphone performance proved impressive during numerous streaming sessions. In fact, it emerged as not just an alternative, but a potentially superior solution to traditional desktop microphone setups. This is particularly noteworthy for those who typically prefer wireless headsets to avoid cable clutter. The impressive performance of this wired headset's microphone may convince even the staunchest wireless advocates to reconsider their options.
Flexibility and Functionality
The headset's microphone, perched on a flexible arm, allows for optimal positioning and includes a convenient flip-to-mute function. This feature significantly reduces concerns about straying too far from the microphone during a stream or the need for a secondary device. In terms of audio clarity, the microphone handles background noise well without the necessity for additional noise removal software, a testament to its inherent audio quality. The user-friendly monitoring function also serves as a confidence booster, offering positive reassurances about the voice quality being transmitted.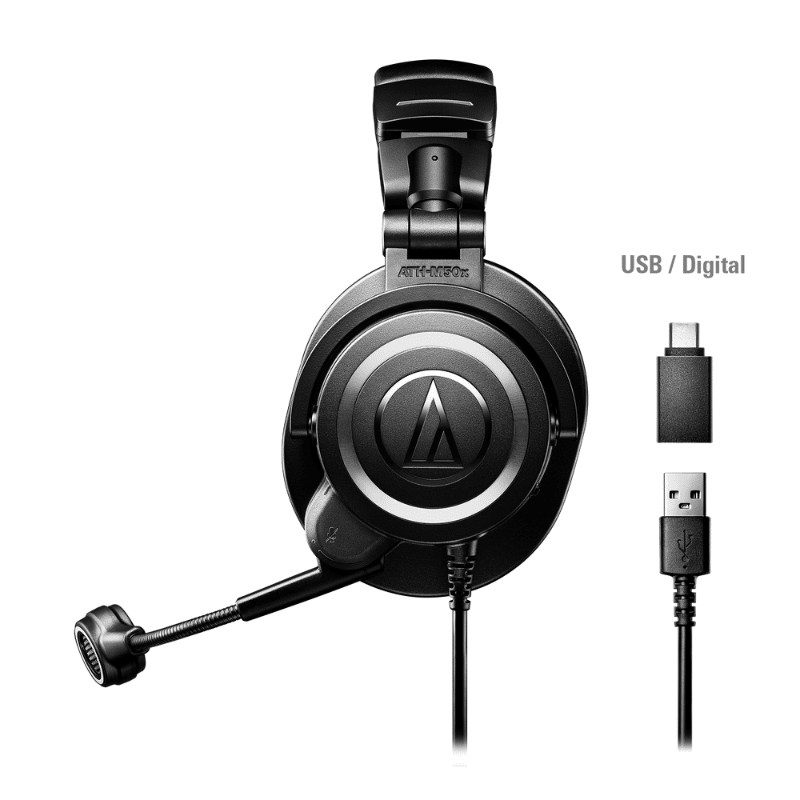 Unfussy Setup and Compatibility
Another compelling aspect of the ATH-M50xSTS StreamSet is its uncomplicated setup process. Eschewing the need for drivers or exclusive gaming software, these headphones embody the concept of plug-and-play to perfection, integrating seamlessly with any device they are connected to. The reviewed USB model ATH-M50xSTS-USB, equipped with a fixed USB Type-A cable and a USB Type-C adapter included in the box, offered a hassle-free user experience. Furthermore, the headset offers a rather unique analog XLR option, demonstrating Audio Technica's commitment to satisfying audiophiles.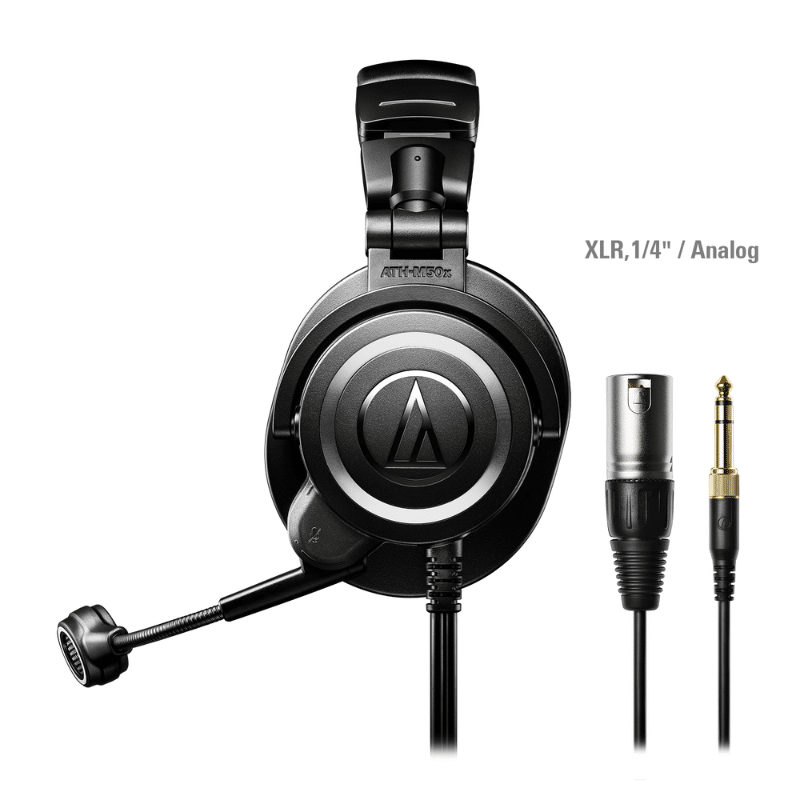 A Complete Package for High-Quality Audio
The ATH-M50xSTS StreamSet from Audio Technica ventured with the ambitious goal of replacing the traditional desktop microphone setup for streaming, with a single device capable of delivering top-tier audio from both ends. It not only meets but exceeds these expectations, providing an excellent listening experience and high-quality voice capture. This set of headphones successfully delivers on its promise, which somewhat justifies its higher price point, especially when you consider the dual benefits of superior audio reception and transmission packaged into one device.
Conclusively, this headset-microphone combination ticks all the right boxes, delivering outstanding sound quality and recording capabilities. If you're considering a professional-grade audio upgrade, the ATH-M50xSTS StreamSet could lead to your desktop microphone being relegated to a dusty corner, surpassed by this impressive all-in-one offering.